Barcelona Travel Sketchbook - Part 5
Our trip to Montjuic, specifically to visit Fundacio Joan Miro:
We were surprised that the Metro connected directly to the funicular and disappointed that it was also in a tunnel all the way to the top. But when we got to the exit, we had beautiful views of the City.
An early Miro painting and one of my favorites. I sketched it in the Museum and then painted it from a photo.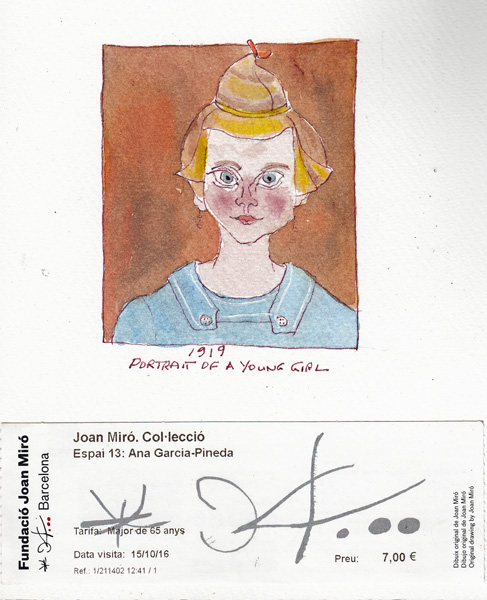 One of several Miro sculptures around the Garden.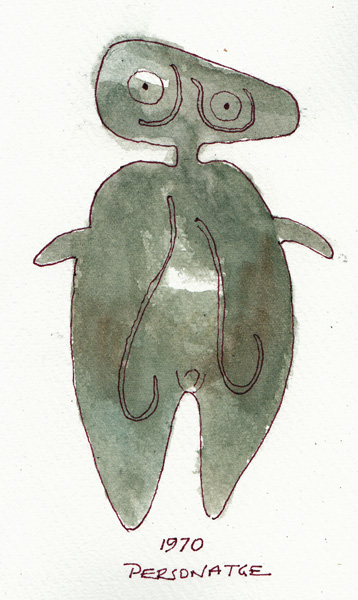 Drawing what was in front of me! While having coffee in the outdoor Café garden I sketched the part of the Miro museum building that was in my view.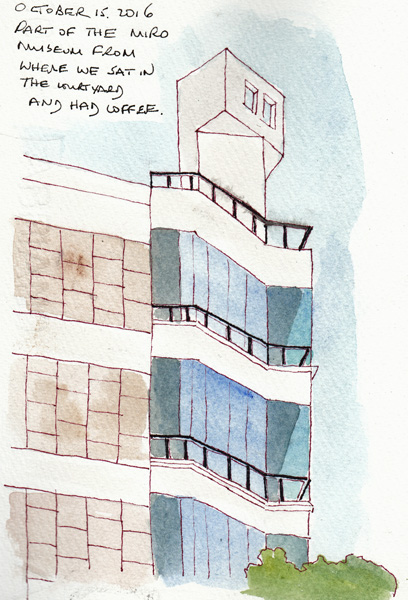 It was a beautiful day and there were many wonderful Miro Sculptures on the outdoor patios on the upper floor of the beautiful building.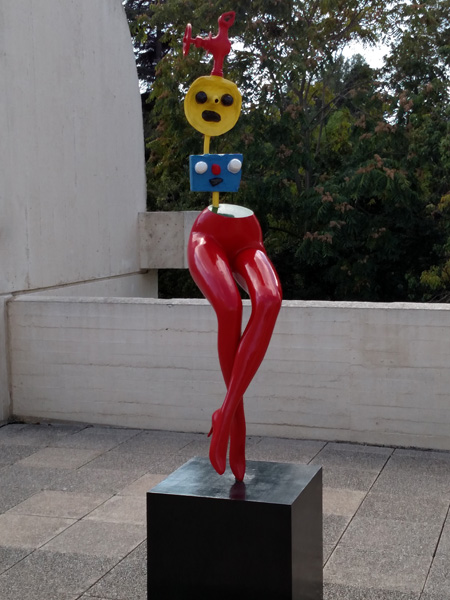 We had a lovely visit and walked all the way back to Eixample from the Funicular exit, stopping at Placa Reial yet again for a late afternoon glass of wine.