Non-Dominant Hand Drawings: Apr 18th and 21st
Franz Marc The Shepherdess:
I finally finished my last drawing from the exhibit at Galerie St Etienne. I wanted to use my brush pen again, because I have lots of difficulty controlling it, even with my dominant hand. For this I had to sit down and rest my book on a table, not on my cast.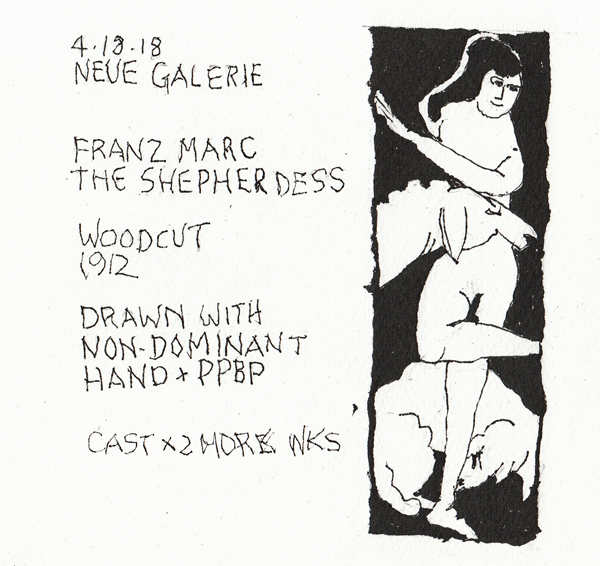 Line of Action Drawings: I like doing these small drawings on scrap paper (5.5 x 4.25") using photos from a clothing magazine. The pencil lines are the quick line of action/arms/legs, and then I draw the figure in ink. I'm periodically cutting them out with very fine scissors and my non-dominant hand, and collaging them into my non-dominant hand sketchbook.