At The Beach
We haven't had such rainy/cloudy weather at the beach during this week in June for many years. But we are still walking 2 miles on the beach in the morning, but then go indoors to the Citarella Café for Coffee and breakfast. This is my ongoing breakfast menu over several days.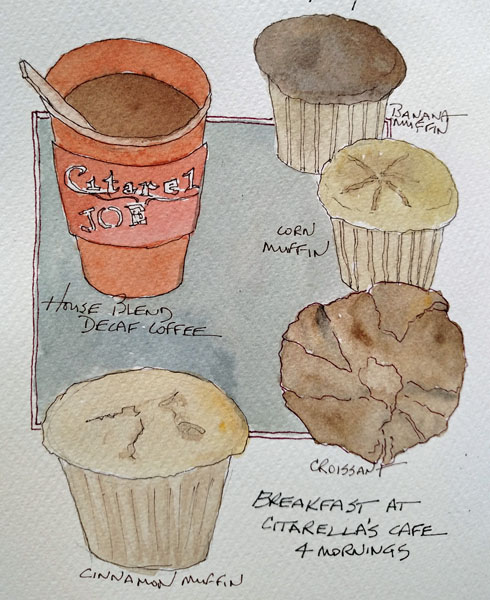 I found a channel whelk on the beach one morning and just had to paint both the front and back sides of the shell. I also found Common Whelk egg cases - a new mystery for me to solve.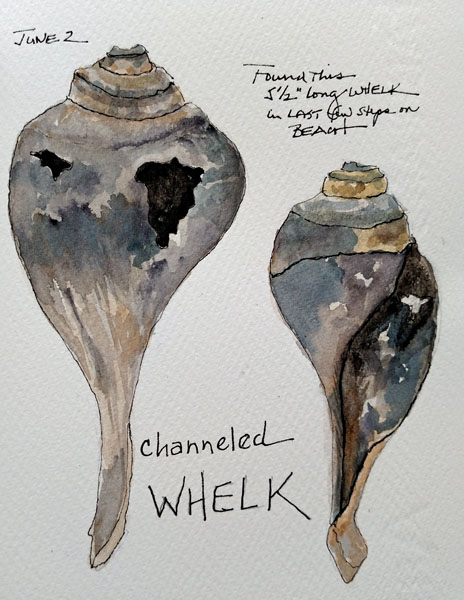 The dunes are covered with blooming Beach Peas and I stopped to draw a few small flowers.