Line of Action Technique Used in Live Figure Drawing
I posted a technique that I'm exploring for figure drawing, and the method is outlined briefly in the last blog post. Those drawings were done from photos. Figure drawing, using this quickly drawn frame, was done from live models last Wednesday at Battery Park City.
These are two 1 minute drawings from the 20 that we did for warm up. These poses might have been harder for me to draw in 1 min without my line of action structure. You can see the quick lines drawn first.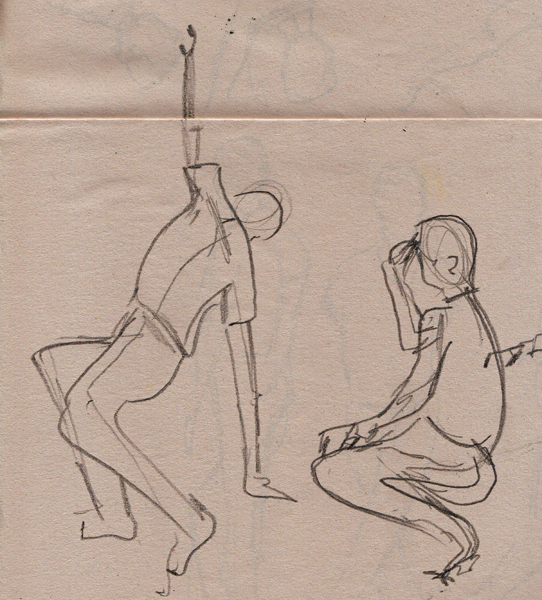 This was one of the four five minute sketches, and you can see a few of the lines of action in this pose.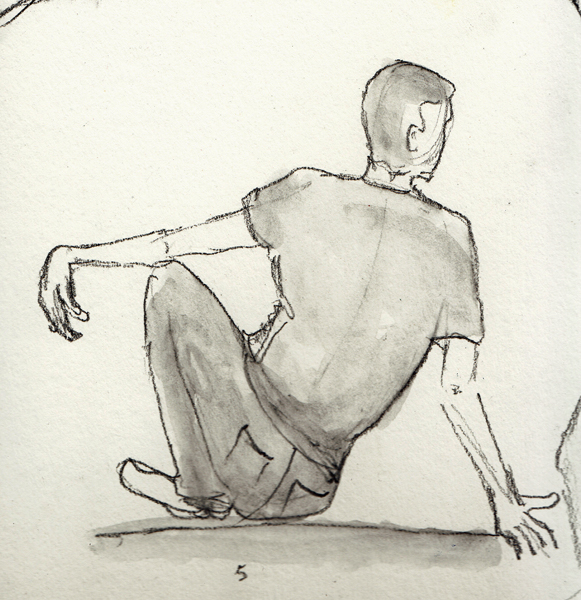 These are two 10 minute poses using the same system. The five and 10 minute poses were drawn with a General Sketch and Wash pencil, and then a waterbrush was used to spread the graphite for the gray tones.