Barcelona Travel Sketchbook - Part 4
I came home from Barcelona with a sketchbook full of ink drawings, but only half of them were painted. There weren't enough hours in the day! But I did have phone photos to use for my watercolor washes. This is the Gracias Clock Tower - which sits in a lovely village square in Gracias, within walking distance of our hotel. There were children playing and adults sitting on benches, but we were on a much longer walk so we sat for only a few minutes to enjoy the ambience.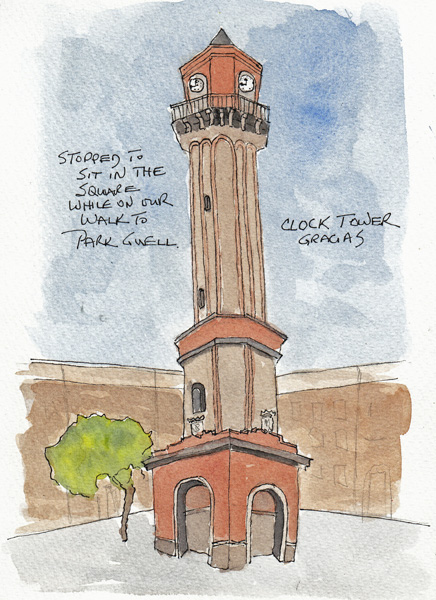 Our hotel staff didn't recommend that we walk to Gaudi's Park Guell, but we reminded them that we are New Yorkers and my husband takes 4-5 mile walks around Central Park several times each week. But we had an online reservation for entry so we couldn't stop for more than a few minutes along the way. This is the view of the Park from halfway up the hill. The little heads you see above the columns are sitting on the serpentine bench that are a created from gorgeous broken ceramic tiles (trencadis).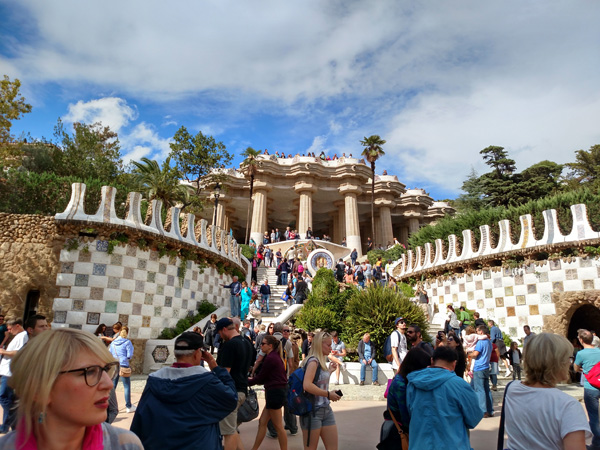 The back of the bench - photo just because I loved the colors and design!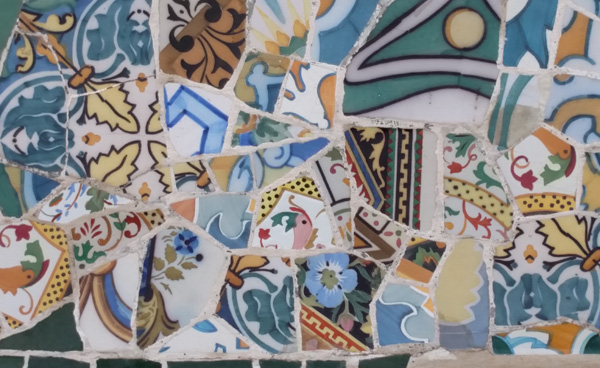 We sat on a bench in the shade while I sketched the top of one of the two gingerbread houses at the main entrance of the park.