News About Children and Covid: Vaccines and Masks
Two pieces of information to share.
Vaacines and Vaccinations for 2-4 Year Old Children: Parents of these young children are very anxious to get them vaccinated. The FDA now requested that Pfizer submit their ongoing results from the clinical trial for 2-4 year old children so the FDA could start reviewing the data from the clinical trial in this age group. That would mean that the vaccine might be approved for 2-4 year old children by the end of February. As vaccines are developed for children, scientists need to decrease the amount of the mRNA used in the dose for each younger younger age - always hoping that it would be exactly the right dose. In the clinical trial the immune response needs to reach the same level of immune response as was seen in the next older age group (called immunobridging). The dose used in the trial for 2-4 year olds was effective, just not as effective as the immune response in the 5-11 year old group. The children in the clinical are receiving a 3rd dose and are being followed. Investigators are currently seeing protection against omicron as they follow the children along. Meanwhile they are giving the original trial subjects a 3rd dose and collecting data on these children. The advisory boards, the FDA and the CDC must approve the proposed plan - a 3 dose regimen.
Masks for Protection of Children in Day Care: I saw a new prospective scientific study by investigators from Yale and Columbia about the effect of mask wearing by children >2 years of age on the number of closures of their daycare center. Professionals from the daycare staff completed 2 surveys about the efficacy of masks: (1) From May 22,2020-June 8 2020 they counted the number of closures as the baseline data. (2) The surveys were then repeated one year later - from May 26-June 23, 2021 to see if there was any effect of better mask wearing on the number of daycare center closures seen. There was a 14% reduction in the number of closures after 1 yr which was statistically significant. See Below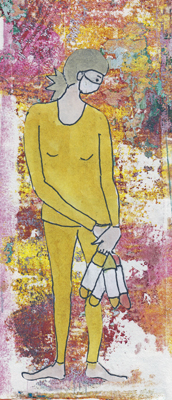 There are so many opinions about whether there are adverse effects on socialization and learning when children are wearing masks, but parents are equally concerned about the current lack of vaccinations for children of these ages and are happy they are protected with masks.. A study which reported adverse effects of masks for children under 5 was retracted only 17 days after publication. This usually occurs because of serious problems with data collection. There are no studies that demonstrate adverse effects on these young children when they are only wearing masks intermittently.. I take my daily walks in my NYC neighborhood early in the morning when parents are walking their children to pre-school, day care, or elementary school and I am impressed that most children, even in strollers, are masked and happily involved in animated discussions with one or another of their parents as they happily go to "school."