Abstract Painting and Surface Design
When I restarted drawing, and learning about watercolors, I was most interested in documenting my life by drawing and painting in sketchbooks. I've now filled over 100 since 2005 and I love how much I remember about events when I browse through them. This semester I'm taking an abstract painting class using acrylics, at Fashion Institute of Technology (FIT) and was attracted to the course just to shake up my painting - not to switch my focus or medium.
Our first painting was "non-objective" meaning that it was not based on anything in reality.
http://www.paperandthreads.com/2016/03/my_fiirst_abstract_and_acrylic.php
The second painting was "objective" meaning that the artist begins with some images from his/her environment and then proceeds to abstract the image. I like grids and quickly sketched a media wall in front of me as I sat reading.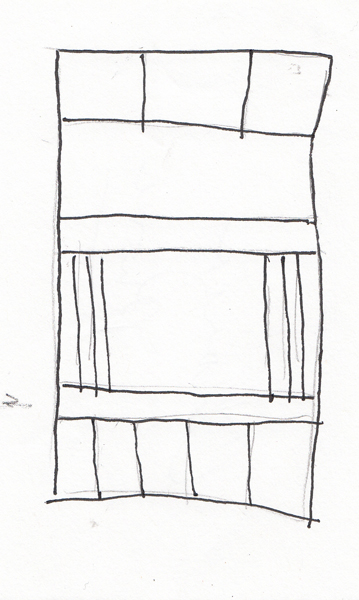 My first painting in the course was in cool colors and I wanted to make this one in hot colors - and I added layers to the 16 x 20" canvas panel over 3 weeks. This is my finished painting.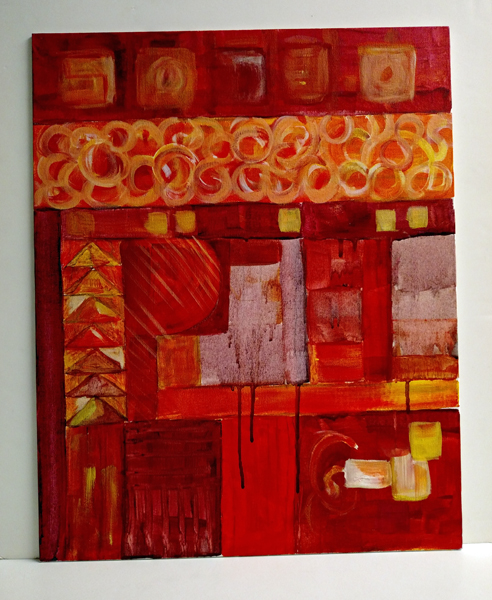 After I completed this painting I quickly painted some of the things in our class studio - a stool, a high chair, an easel, a ceiling exhaust fan, and a wood stand that holds our paints, palettes etc. Many of my classmates used the studio as their inspiration and I decided to try it as well. I painted multiple layers on a 9 X 12" piece of watercolor paper, and this is the result.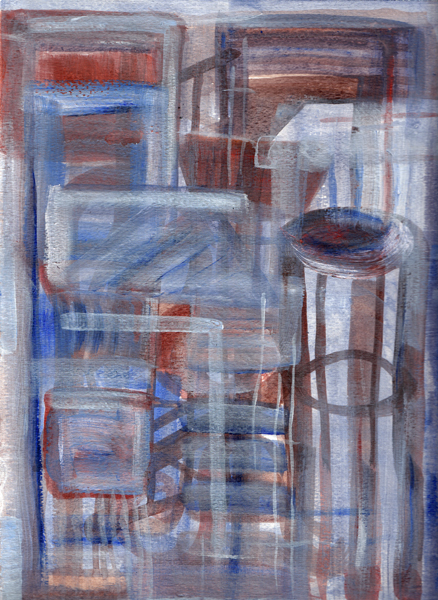 I dye fabric for a variety of projects, including bookcloth for my handmade watercolor sketchbooks. Most of the fabric designs are abstract, and it took me weeks to realize this similarity to my painting class. This is my newest watercolor sketchbook - made with a piece of fabric that was tightly rolled and tied in a knot before soaking it in an equal mixture of red and black dye stocks. The design and colors were a complete, and wonderful surprise.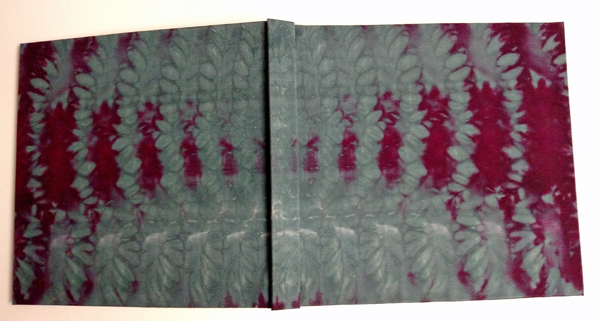 I designed pen pockets for my sketchbooks this year and distribute Sewing Instructions if requested on my blog. I have enough dyed fabric that I can make pen pockets to blend with the covers, and I'm able to use a similar color pocket with the new sketchbook.
This is the new sketchbook and pocket - and below this photo are others that I made for prior books.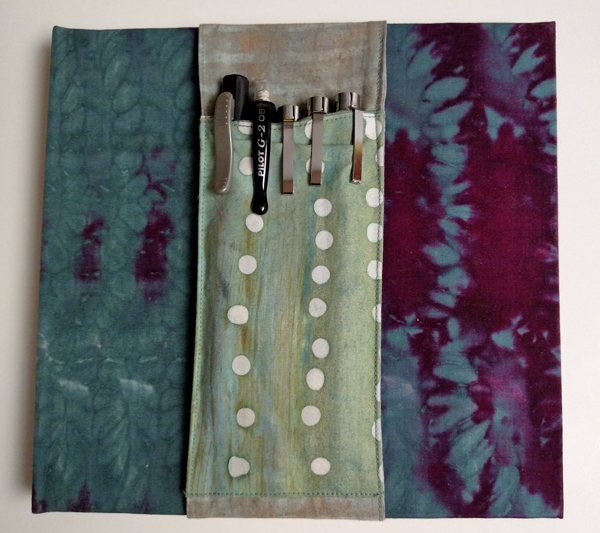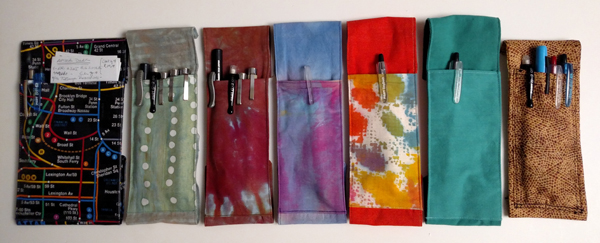 Please leave a request for the pattern PDF on my blog.