C Street Washington DC
We took our Granddaughter back to Washington DC on New Year's day and spent two days there as the Government shutdown spread to the Museums - our usual happy places when we visit. But my favorite place is Capitol Hills Books, a used bookstore across from Eastern Market in Capitol Hill. I've sketched/painted it once from the front, and this time sketched the 3 buildings on that side of C Street. It takes me several hours to pick out books, and I never return to NYC with fewer than 4.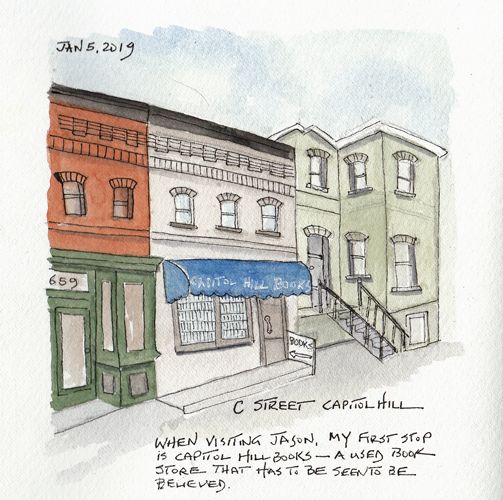 C Street Banner design and there was one on every lamppost on one block. I keep a separate sketchbook for my DC grandchildren, which I started when our first DC grandchild was born. I am now on Sketchbook #2 and this was the page I did for this trip.