Skechbook Skool Imagination - Week 5
Nina Johansson was the artist for our final week of the Sketchbook Skool Imagination Course, and we saw her One Year Imagination Project, and a demo of how she approached each day. She used a Moleskin Datebook Planner and did an original drawing, with ink, on every single page. Each one of the drawings is a little masterpiece, and she demonstrated how she approached the drawing, which was also awesome.
I'm still trying to generate ideas and art for my imaginary character Axel. If I can accumulate enough drawings, maybe I can make a book for my grandchildren. In these drawings, I was inspired by a star, and sketched a child's bedroom with glass stars hanging from the ceiling, a star-making workshop, and an advertisement for stars for sale.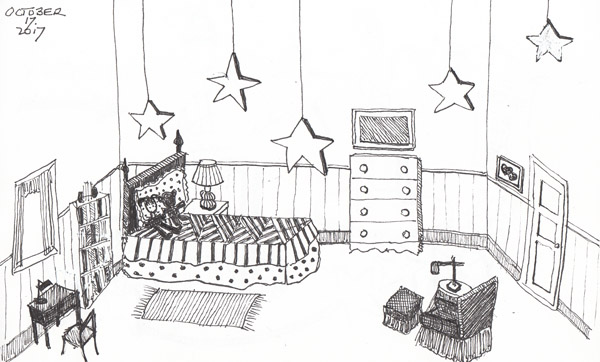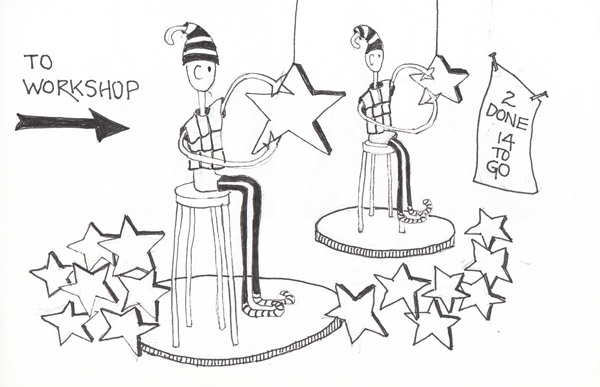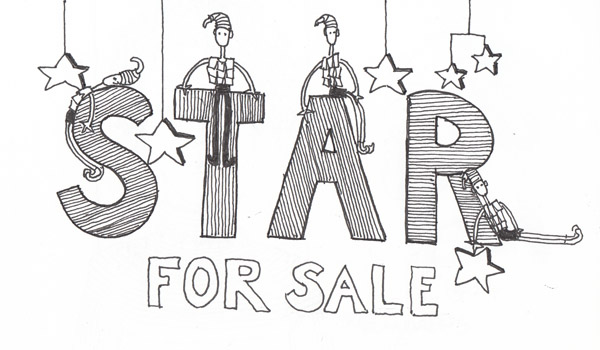 Our homework was to draw from our imagination every day for 7 days to establish a habit. She believes that we need to develop muscles for our imagination. Two summers ago I sketched from my imagination for 100 days, and I believe she is correct. I am only posting 3 drawings, and hoping that I can finish some others this very busy week.