Grandchildren Mail Art on Camp Letters - 2018
My NYC Grandchildren go to summer camp each summer, and I try to write them one letter each week. For the last few years I sketched my imaginary character Axel on the envelopes. These are drawings that I did this year.
We see several hundred camp photos each day on the camp website, and I draw Axel participating in the same activities as our grandchildren.
July 2.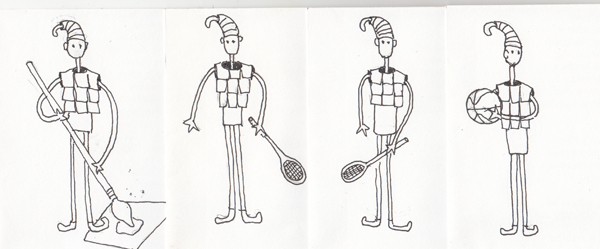 July 6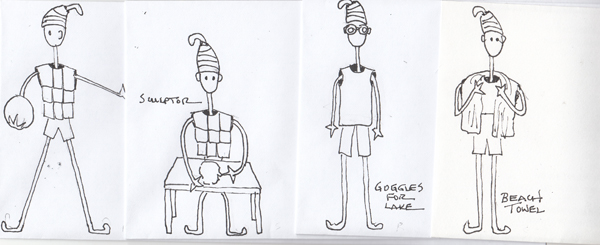 July14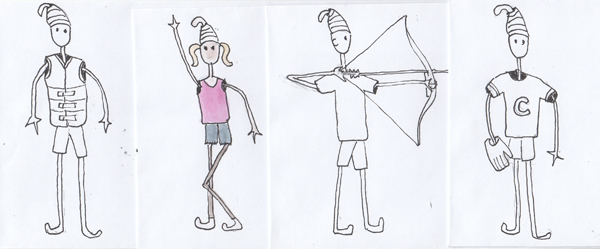 A postcard for each of them as they were preparing for "color war."
Final Letters: Axel is just waiting for them to come home.