A Personalized Christmas Card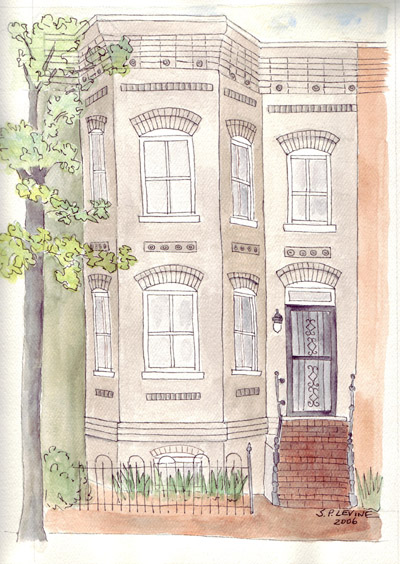 In September I posted my first non-sketchbook watercolor painting - my son and daughter-in-law's new house in Washington DC. When I was talking to my son on Thanksgiving, he said they would love to use the painting for their Christmas cards but wanted it to have a wreath on the door and candles in the window. I am madly trying to finish baby quilts, ornaments, and other family gifts before we leave for London for the holidays so I told him another painting was not possible.
So yesterday morning I looked at some images, and created this sketch:
And by dinnertime, and through the magic of Photoshop, my son had created this:
He even had to do some color adjustment on the plants and tree to turn summer into late autumn. I am so delighted that this worked so easily and even more thrilled that my watercolor painting of their very first house will be their Christmas card this year.