Watercolor Skills Lessons: Lesson 3
I'm slowly working my way through Anne Elsworth's book and Lesson 3 is drawing "negative space." This concept is never in my mind when I'm sketching and my spacing would be so much better if I could remember to combine positive and negative space.
For the first exercise I sketched an old kitchen stool by just filling in the negative spaces. I used a Derwent 4B pencil with a light wash.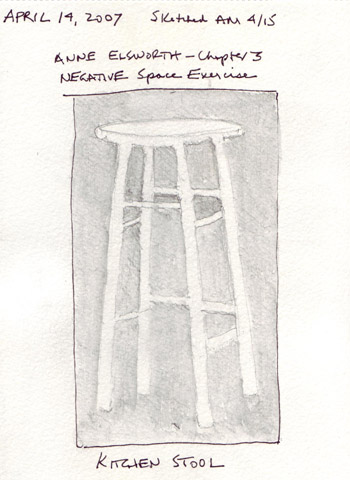 For the second exercise, I trimmed a plant and taped the leaves randomly to a piece of paper. Then I used an Albrecht Durer watercolor pencil to sketch the negatvie spaces.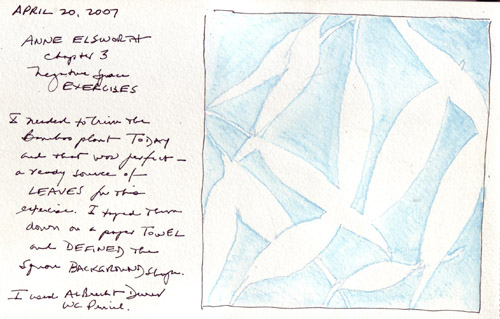 For the last exercise, I created a kitchen "still life" and then sketched using a combination of positive and negative spaces.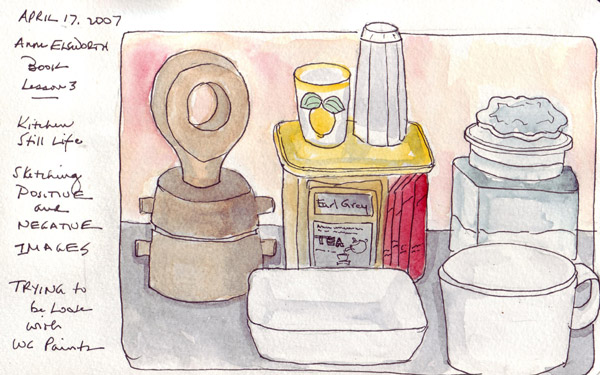 I hope that this practice will make me remember how useful it is to always look at the negative spaces when sketching. I know it intellectually, but just don't "see" them when I'm in the midst of a sketch.