Could This Be One Answer to Covid-19 Infection?
A nasal spray that blocks the SARS-CoV-2 virus prevented Covid-19 in a study when tested on ferrets, which are commonly used to study influenza, SARS, and other respiratory viruses. If it works in humans, it could be a new way to fight the pandemic. The effect of the spray lasts 24 hours, so a daily spray up the nose (like Flonase for allergies) could prevent infection (New York Times Nov 6).
The spray attacks the virus directly, preventing binding of the virus spike protein to nasal mucosal cells. The spray is a cholesterol particle linked to a chain of amino acids (linopeptide), which matches a stretch of the amino acid on the virus spike protein. The linopeptide binds to an amino acid chain on the virus spike protein blocking cell attachment and cell entry. The study was a randomized, placebo controlled trial in which sprayed ferrets were caged with placebo and infected ferrets. None of the sprayed ferrets became infected in 24 hours and all of the placebo ferrets were infected. Four different strains of the virus were tested in the experiments. Read Below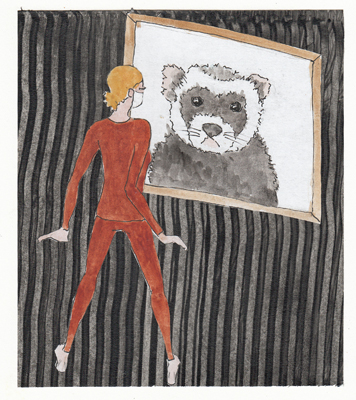 This has been a really hard week - I almost decided to forego my weekly tiny doses of science in order to manage my anxiety and fear for what could happen in our country. My life extends from WWII, Cuban missile crisis sitting it out in my college dormitory, JFK assassination, through Civil Rights era protests, Vietnam, financial crises, and 9/11 in my hometown - beloved Manhattan. I can't remember ever being this afraid of the future for my children and grandchildren.