One-Way Masking - After Federal Mask Mandate Removed
As a physician I was shocked that a Federal Judge from Florida revoked mask mandates for public transportation. I live in the Northeast and each day follow the case numbers (which are an underestimate because of unreported positive home tests). We were at Low Risk on the CDC guide for my county (NY State and New York County), but Covid cases keep increasing and we are now at Intermediate Risk for infection. Since Omicron BA.2 and its subvariants spread across our region, we passed 200 cases/100,000 total over 7 days (the CDC metric for intermediate risk). Everyone is free to wear a mask if they choose, but what do we know about ONE-WAY MASKING. I reviewed recommendations from 3 sources, each with information from scientists I follow.
MASKS: Pick the best mask you can - K95, KN95, or KF94. They filter out viral particles - both aerosoles and droplets. Neither surgical masks nor cloth masks are sufficient now. Make sure there are no gaps - your glasses shouldn't fog up if the metal bridge inside the mask fits well across your nose. Masks with 2 elastic bands that go over your head fit better if you can get them. You will not be able to make INDOOR spaces risk free. The possibility of getting infected depends on the infection rate and vaccination rate in the region, the number of people, and the ventilation. In addition your risk factors: age, comorbidities, and immune status are equally important. Being vaccinated, boosted, and wearing one of the mask types listed above will reduce your risk significantly but nothing in life is 100%. See below for mask sources.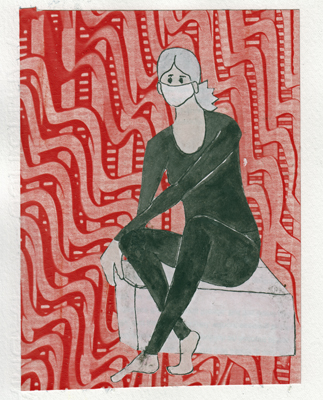 My Physician Son recommended VIDA as a reliable online source for us, since he and his coworkers keep track of the companies and masks they carry. Wirecutter also has an online list of masks they vetted. You won't be able to get a "fit test," like physicians and health care workers, but you can at least make sure that your glasses don't fog up, and that the mask moves in a little when you inhale and moves out a little when you exhale.
Face Masks – VIDA (shopvida.com) https://shopvida.com/pages/face-masks
Where to Buy N95s, KN95s, and Surgical-Style Masks in 2022 | Reviews by Wirecutter (nytimes.com)