May 2006: Color Project Purple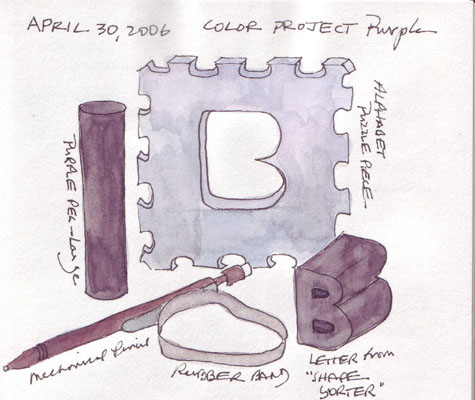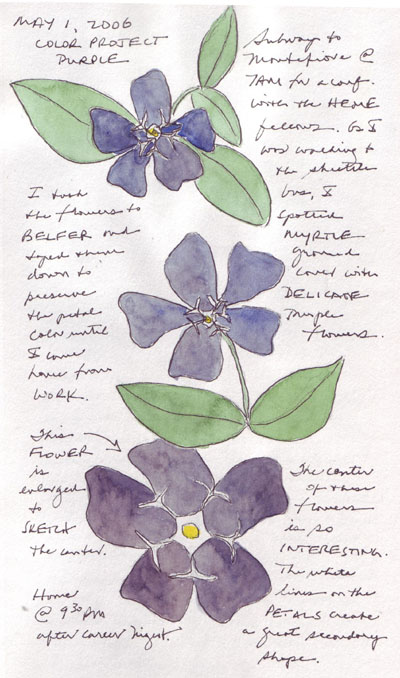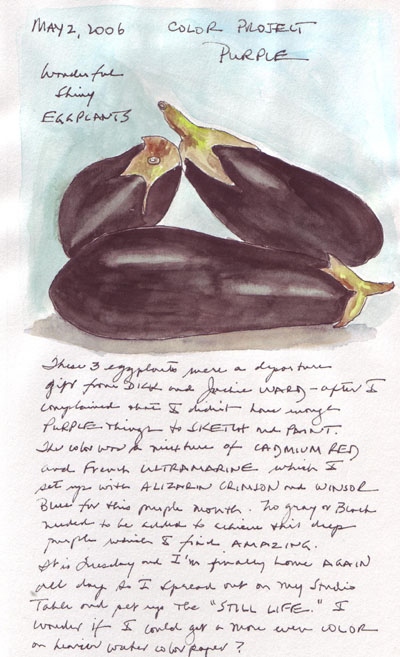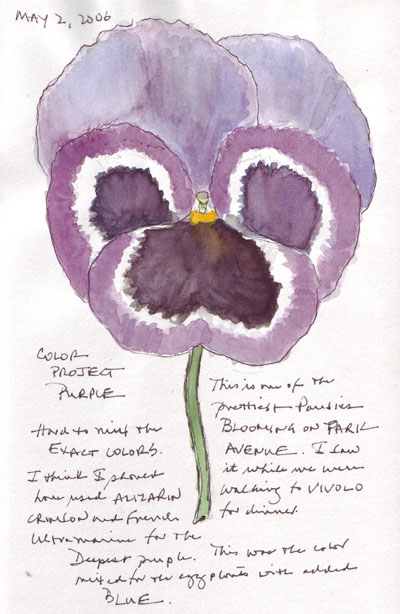 I think that I was so worried that I wouldn't find anything purple to paint, that I found many things in the first few days of the month. I therefore decided to post some now and then any remaining paintings throughout the month. I spent a day mixing my cool and warm reds (alizarin crimson and cadmium red) and blues (French ultramarine and winsor blue) to see the range of possible purples - and found it difficult to match the exact colors without some premixing and testing. From left to right: (1) miscellaneous toys and household items, (2) myrtle ground cover, (3) eggplants, and (4) a beautiful pansy. Each image can be enlarged by clicking on it.
Previous months I painted blue (January), red (February), green (March), and yellow (April). These previous entries can all be seen in the "Color Project" folder on the right side of the webpage.