EDM Challenge 121: Draw Coins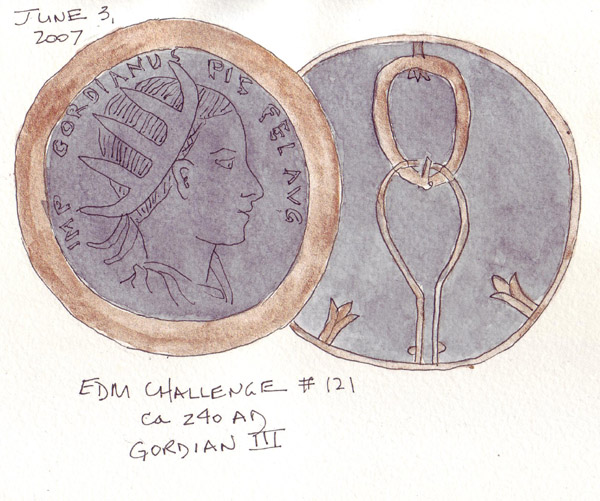 My husband had these earrings made for me for our 25th wedding anniversary because I liked black roman coins in gold jewelry that I saw somewhere with him. He then gave them to me at a lovely dinner in a villa in Padua, Italy - so the roman coins returned home! The coins are more black than painted here. As I was sketching the front and back of one earring last night, I also "googled" Roman coins and was able to identify my coins as Gordian III - from approximately 240 AD. There are many, many images of Gordian III coins and I would need to better see the images on the reverse side of my coin to be more specific. Both earrings use the same image on the front of the coins.
I used gold gouache for the gold casing and back of the earring.