London Visits: Last Pages in Sketchbook #3
There were several empty pages at the end of my 3rd London sketchbook so I decided to work from photos to fill the journal.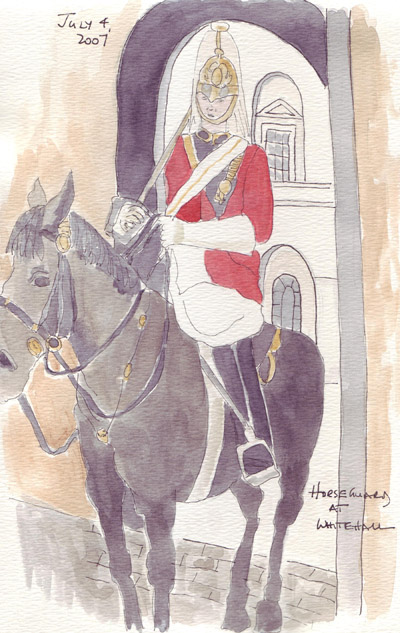 Horseguard: We finally walked by the Horseguards on Whitehall one of our last days in London and I was able to take a quick photo amid the crowds all having their pictures taken standing next to the horse.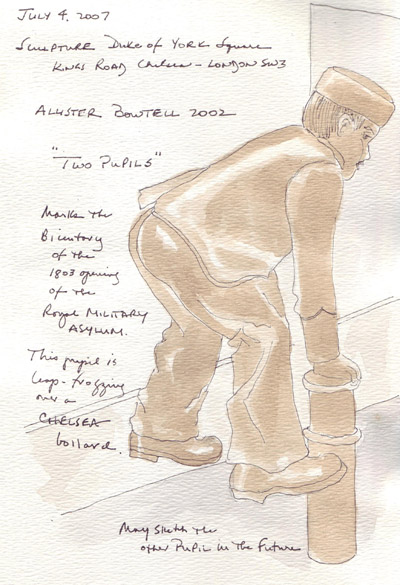 Duke of York Square Sculpture: There are actually two pupils as separate sculptures. I loved the boy leaping over the bollard and didn't especially like the girl sitting on a bench watching him, so I only sketched him. This piece by Allister Bowtell was commisioned in 2003 for the bicentennial of the Royal Military Asylum. We walked by it every time we walked to Sloane Square, making it an important memory of our year-long visit in Chelsea.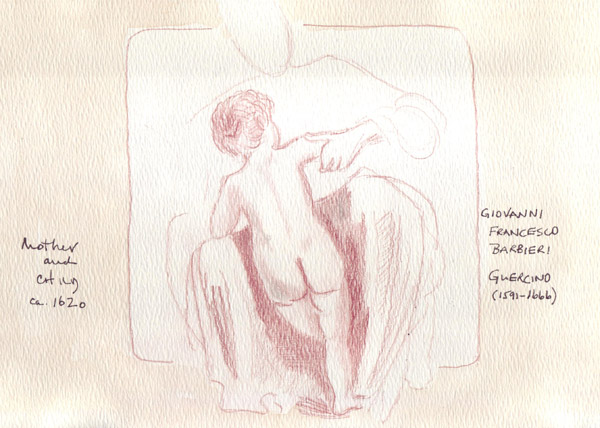 I loved this drawing of Geurcino's at the Courtauld exhibit and copied it to create a two page spread at the very end of Journal #3 - the drawing on the left page and Callum's birth announcement on the right page. His birth in London in December was one of the highlights of the year for everyone.