EDM Challenge #140: Draw an Envelope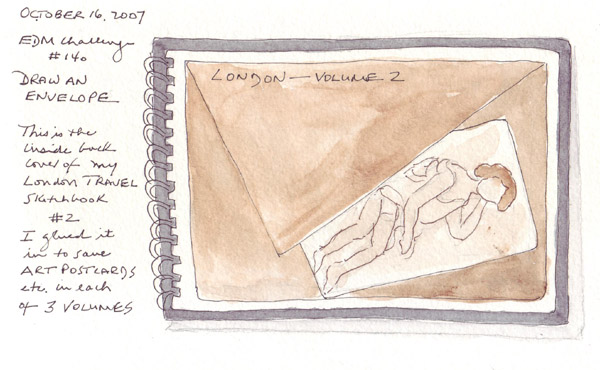 During our year of London Travel, I filled 3 Cachet Linen spiral watercolor sketchbooks. I love having the envelope in the back of Moleskine notebooks and quickly realized that I needed to find and buy large envelopes to glue on the inside of the back cover of these sketchbooks. As we traveled around London, I collected a few postcards from Museum exhibits so I could have inspiration for future drawings. The postcard that I laid across this envelope, on the inner cover of London #2, is from the Royal Academy of Art Rodin exhibit.
Here is my sketch from the postcard. The writing on the page from January 7th says "sketched on a 747 somewhere between London and New York."