More Face and Figure Practice
I still try to practice faces and figures as much as possible since this is one of my goals for 2008. Here are a few that I haven't posted previously.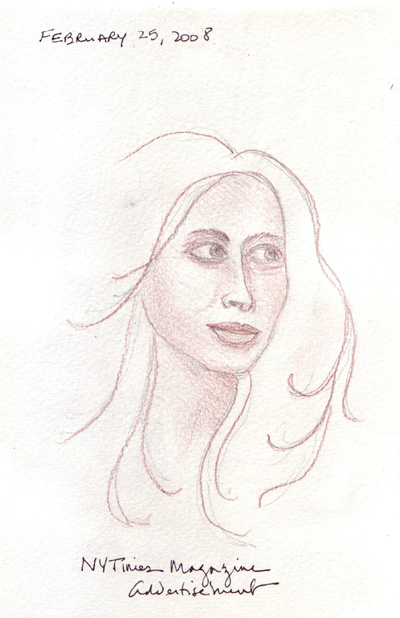 This was a traditional photo that I tried to stylize in the sketch.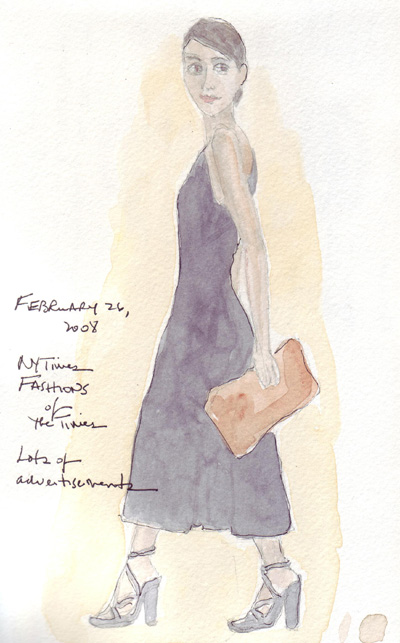 A watercolor sketch from another magazine advertisement. I tried to minimize the amount of ink in the drawing and to work on mixing watercolor skin tones.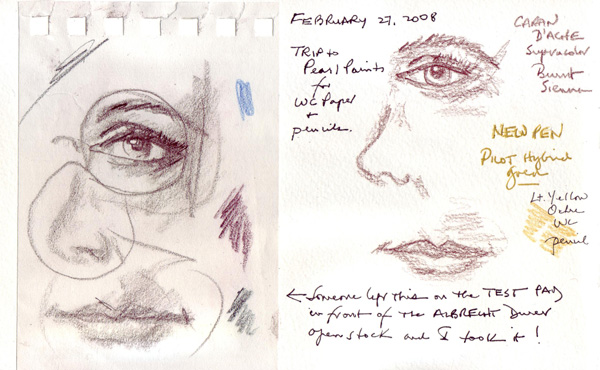 When I was shopping for more watercolor pencils at Pearl Paint, I found the eye, nose, and mouth sketch on the left on the "test pad" hanging on the cabinet containing the pencils. I had to rip it off to test my pencils and since there was no longer anyone around, I brought it home for my own practice. I'm in awe of someone who could quickly dash these off - and tried to do the same.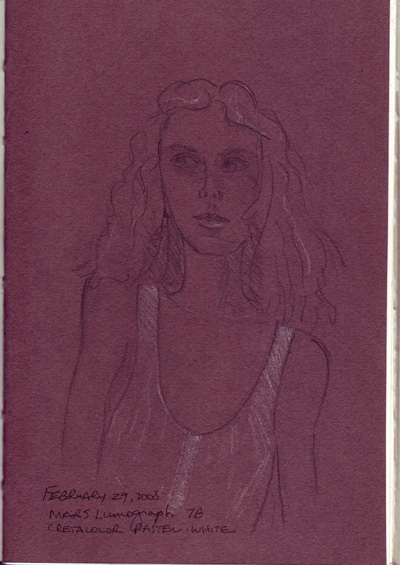 This was a bad experiment! I wanted to try the Mars Lumograph black pencil and my Cretacolor white pencil on a scrap of brown sketching paper. The brown color is just too dark to really see the sketch, so I'll go back and buy a lighter tan for more experimentation.