EDM Challenge #96: Draw a Sweet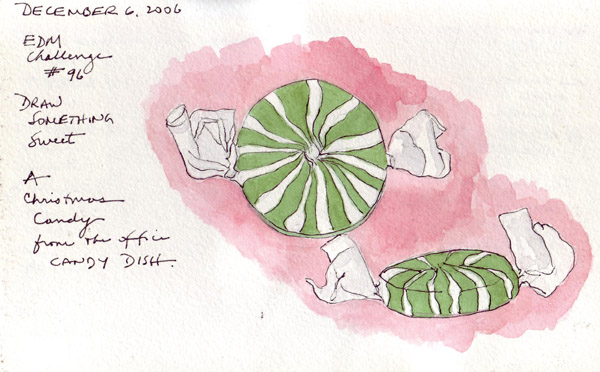 We cleared our apartment of desserts and sweets after Thanksgiving, so I brought home a candy from the candy dish in our Department office. I am struggling to learn more about painting reflections and thought that the cellophane wrapper would be a huge challenge. Fortunately, no one can see how poorly I achieved the desired effect in this scan. I brought home a second piece yesterday and tried Jana's Mask-it trick, but that wasn't any better.
I leave in an hour for a 6 day business trip without my laptop, and now realize how much I enjoy my daily review of the EDM group site. I'll have lots to catch up with when I return.