London Visits: Part 20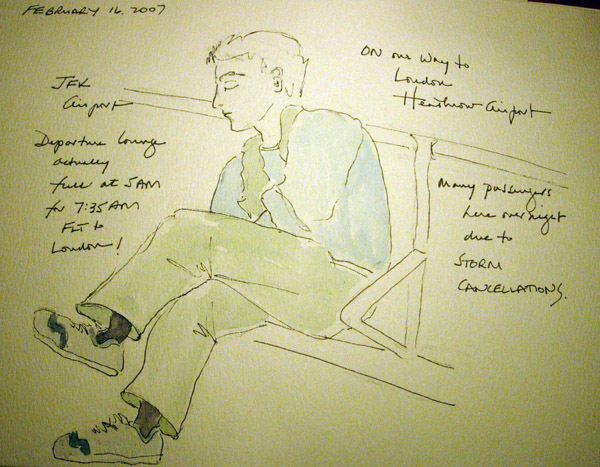 Our departure lounge at JFK in New York seemed crowded when we arrived for our early morning flight. The East Coast was paralyzed the previous day by a snow-ice storm and these were travelers left behind when their flight was cancelled. It gave me a unique opportunity, since I don't usually sketch people in these types of public spaces. I had 5-10 minutes before he changed position - just enough time for a quick sketch.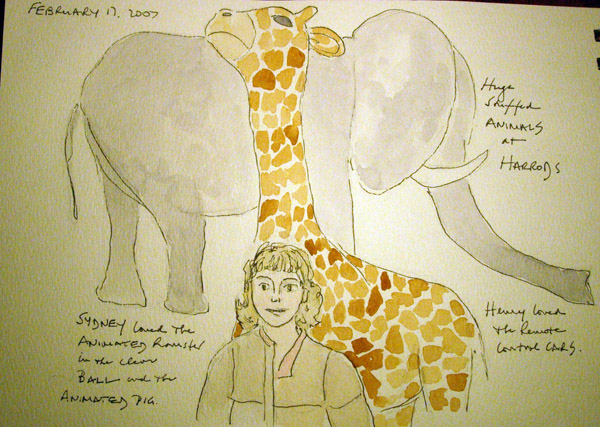 We took the children to Harrod's toy department on Saturday - where there are numerous employees demonstrating all of the toys - and mechanical toys moving around on the floor all by themselves. Syd loved the plush mechanical pig that could found instantly by the helium balloon tied to her tail as she moved slowly between displays. Henry really liked the remote-control vehicles including the helicopter that was always flying through the air, as if by magic, as the Harrod's employee controlled its flight remotely. The elephant and giraffe were two of many near life-size stuffed animals and I used a photo I took of Syd to show their size. The sketch is a generic child - not my younger and really, really cute Sydney.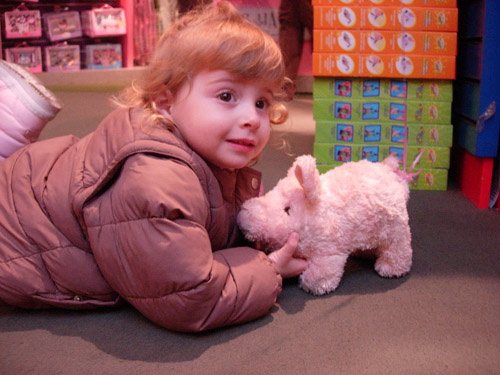 Syd returned to this pig regularly during our visit. They also had a rabbit and two types of dogs similarly "walking" around with helium balloons marking their position.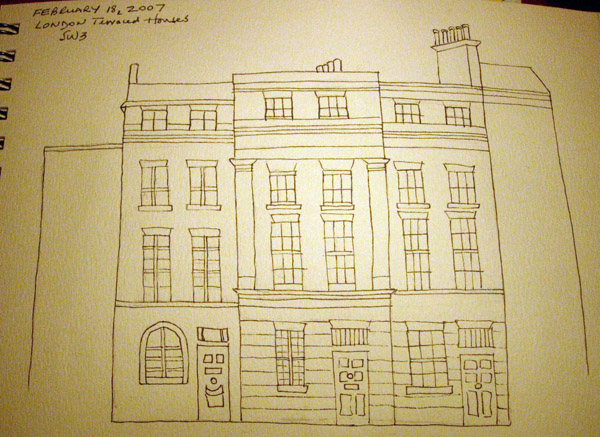 It was raining Sunday and I spent the afternoon home with baby Callum while everyone else went to the gym - for swims and a workout. While Callum slept, I sketched, but still haven't painted, the houses across the street.