EDM Challenges #122 (Shade) & #123 (Bell)
EDM Challenge #122: Drawing shade was really difficult for me because it required me to paint a landscape. I took a photo walking through Central Park last Friday, with my husband and grandson, because I wasn't able to stop to sketch it. Then I procrastinated and did 4 journal pages since then - including the next challenge. The area of the Park is so beautiful that I will also include my photo.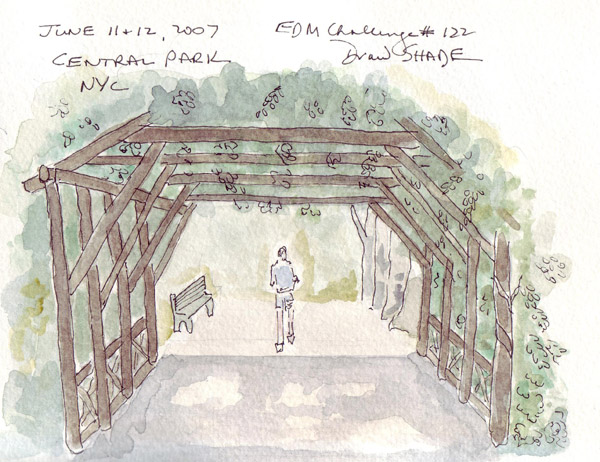 I simplified this scene and structure considerably from the photo (or I would never have done it). Here is the photo: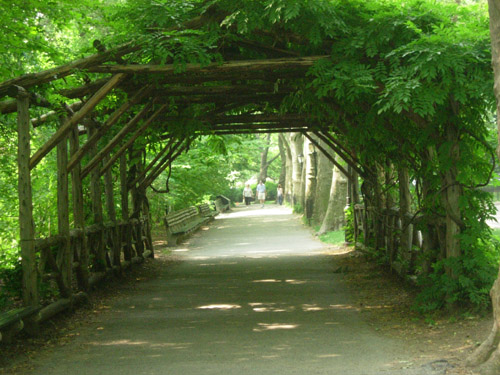 EDM Challenge #123: Draw a Bell
I have no bells in our apartment except for Christmas ornaments which are packed away. Then my husband remembered my bear - complete with his own bell. I was a frantic mother when my two sons went on a camping trip in Alaska and there were so many bear/bear bell stories that my boys brought me this really cute, plush bear. I sketched it for the first time on a journal page that I prepared with a brown wash - right after I developed my blog at the beginning of 2006. And I sketched and painted it again for this challenge. Here are both versions.