London Visits: Part 27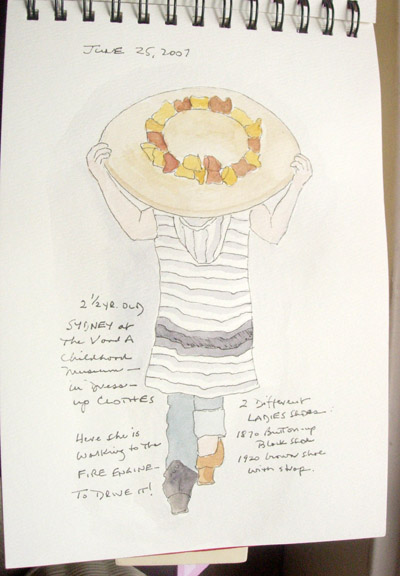 We took Henry and Sydney to the Victoria and Albert Museum of Childhood this week. The interactive displays are wonderful for children their age. This is 2 1/2 year old Sydney who "dressed up" in a picture hat, one ladies shoe from 1870 and another from the early 1900s - and then clopped back to the fire engine so she could drive it.
The Museum also had an exhibit of Picasso animal drawings and lots of interactive activities for slightly older children. I love to use his drawings for inspiration - and skill building.