Minivacation
We visited friends for 3 days near Keene NH - and on the middle day drove 3 hours further north to the Shelburne Museum. I completed one journal page/day, and even had time to piece some quilt squares for my Liberty of London quilt.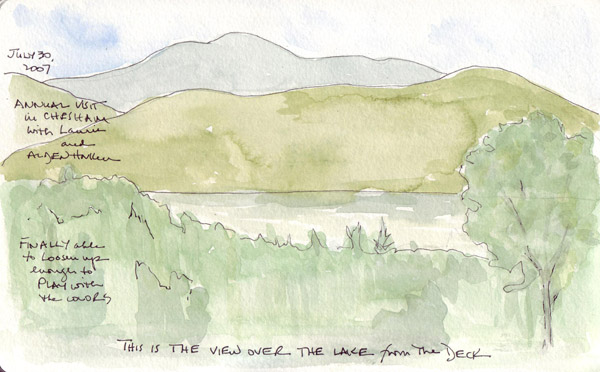 They have a beautiful view from their deck over Silver Lake. The colors of the foliage in front, the lake water, and the mountains beyond the lake change color so frequently that it is hard to really capture the view.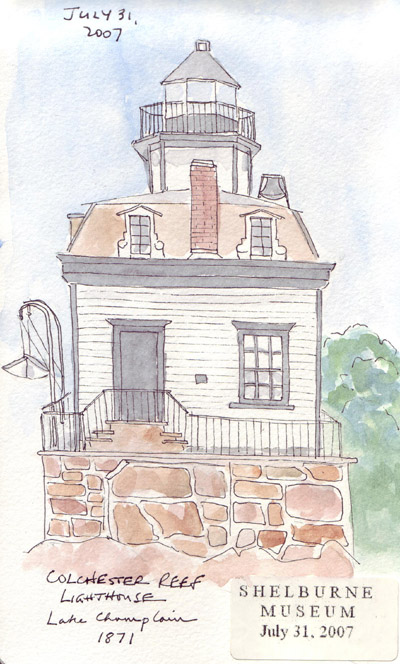 The Shelburne Museum would be a fantastic place for a Sketchcrawl - so many old historical buildings buildings have been moved to the site. My favorite was the 1871 lighthouse from Colchester Reef in Lake Champlain. The lighthouse protected boats from 3 dangerous intersecting reefs as they sailed to Burlington with their cargo.
I sketched the clothesline over the deck as I ate breakfast the last morning we were in NH. This is a collection of shorts and shirts from a day of fishing - from their younger family members who didn't want to make the trip to Burlington.