Beach Weekend Sketches
We spent a long weekend in Southampton - and I used one of my recycled books as a travel sketchbook. There were gorgeous hydrangeas in bloom everywhere and I tried a quick painting of several blooms.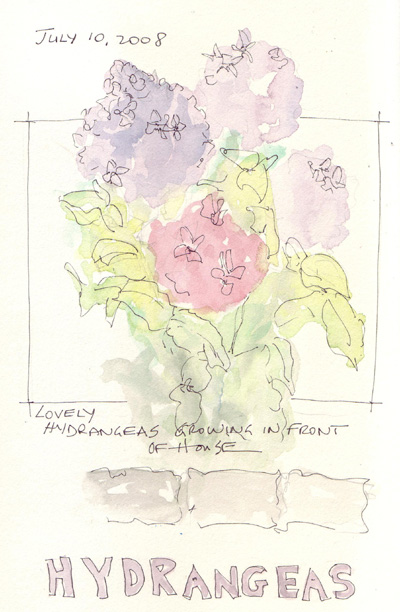 We love walking on the beach and quickly established a daily routine. Each day we took a long walk on the beach, picking up shells as we went, followed by morning coffee on the covered patio at the Snack Shack. Just as the beach was getting hot, we were able to move into the shady, cool ocean breeze.
A quick painting of the beach from the Snack Shack:
Shells and a sea gull feather found on the beach during our walks: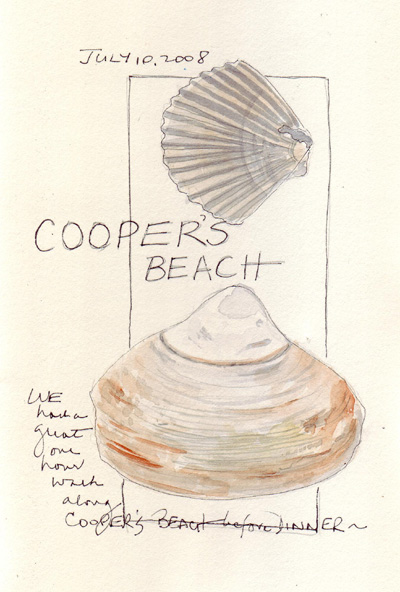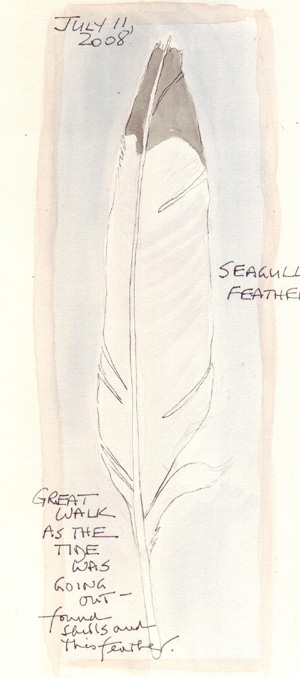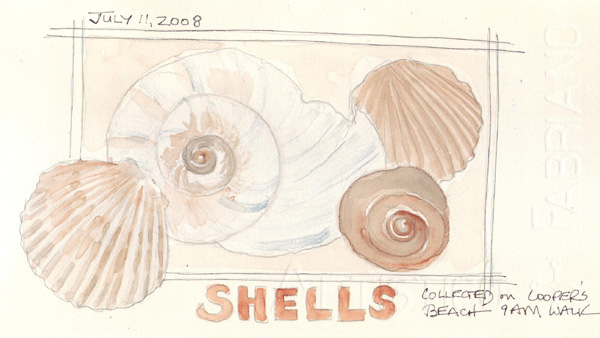 I wanted to continue figure sketching practice, but didn't have any ready models on the beach the first two days - so I sketched from an ad in a Hamptons magazine. We definitely didn't see her on our walk!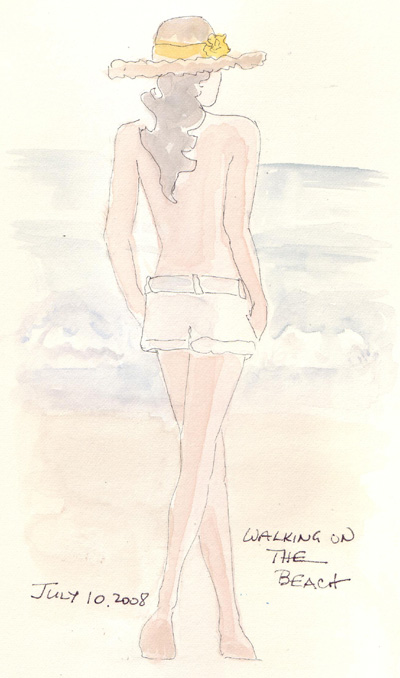 We walked into the Village during the afternoon and from an outdoor cafe I sketched the old Southampton Town Hall building which is now Saks Fifth Avenue.