EDM Challenge #183: Dangerous
The image that I kept returning to for the EDM Challenge "Draw Something Dangerous," was my precious little 3 year old grand daughter Sydney who can now ride her two wheel bike without training wheels! She rides it on a quiet street in front of their summer house with adults all around her, but she is soooo tiny on it!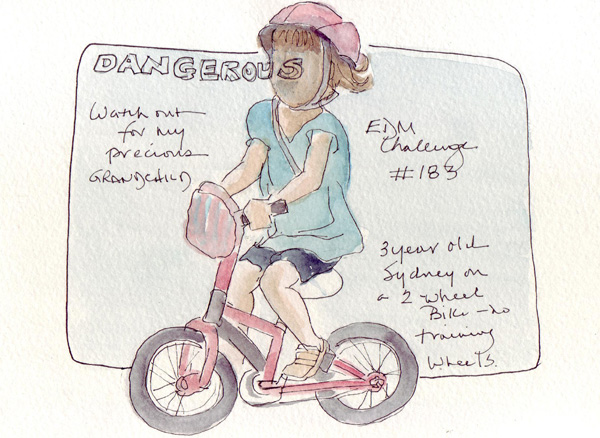 My sketch doesn't show the joy on her little face, so here is one of many pictures taken while she whizzed by.