What Are Covid Long Haulers?
Some update on Long Haulers (also called Post-acute Covid-19 Syndrome): I first wrote about Long Haulers in September, and now there is more information about these patients who had documented Covid-19, but are still symptomatic, and virus negative. Fatigue is one of the major symptoms, but there is a constellation of symptoms that persist for months and interfere with normal living. It can occur in patients hospitalized with severe disease or even young people with mild acute infections. If more young people knew about these chronic symptoms, fewer would take risks thinking they would have a mild illness with complete recovery.
Some recent studies estimate that 10% of Covid-19 patients become long haulers with fatigue, insomnia, shortness of breath, "brain fog," lack of smell and taste, depression, myalgias, arthralgias, headache, intermittent fever, and heart palpitations or rapid rate. There are multiple theories about the cause of these symptoms, but much more data needs to be collected and studies done. Anthony Fauci thinks that some of these patients with symptoms lasting longer than 4 weeks after their virus clears, may develop chronic fatigue syndrome (myalgic encephalomyelitis).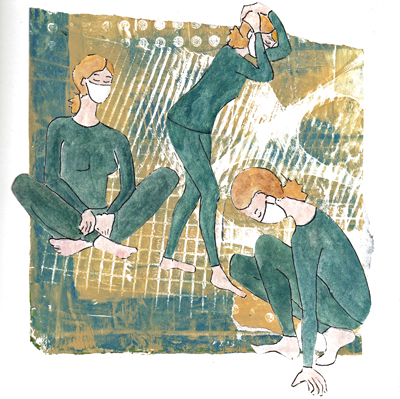 Patients frequently had problems convincing doctors that their lingering symptoms, which prevented them from going back to work or resuming their previous activities, were real. In recent months Post-Covid Care Centers and support groups are seeing these patients. Medical School hospitals are among those who are following a large number of patients and collecting longitudinal data to share with other centers. This is a good general reference for more information: https://www.scientificamerican.com/article/the-problem-of-long-haul-covid/