Tulips, Callum's Sneakers, and Annabelle's Bear
My daughter brought me tulips on the 18th to celebrate Spring. I tried to be really loose sketching and painting them.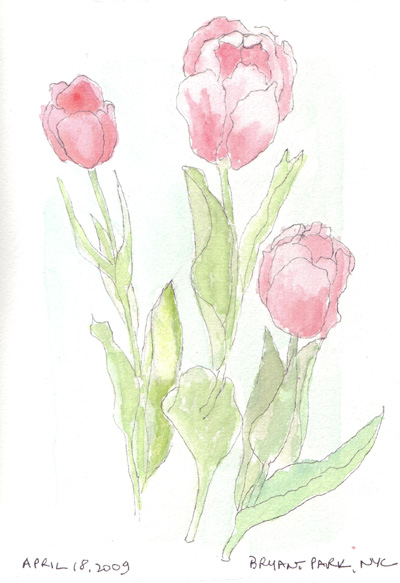 Last Friday my daughter brought Callum to stay with us for 5 days - I love having my grandchildren here alone with us. After he had his bath and went to bed, I sketched his really cute little shoes. Without sketching and painting them, I'm not sure that I would have ever really noticed they are blue gray and lime green. These 7wide little feet have certainly grown beautifully since he was born 6 weeks early in London one year ago.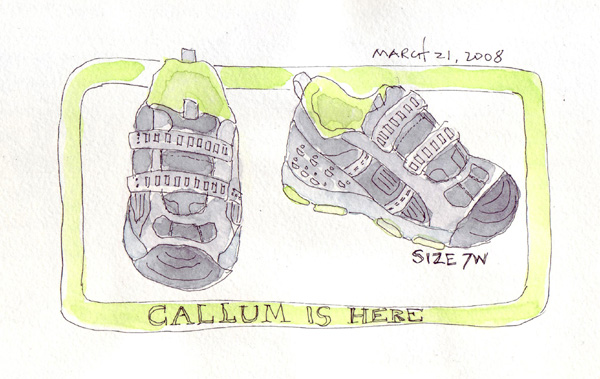 When Callum's cousin Annabelle was born on Saturday, I decided to sketch and paint the bear that I made to celebrate her birth. Tomorrow we will go to meet her and visit my son and daughter-in-law for the weekend and the bear will take her first train ride. I love watching my children become parents - they are all so much in love with these little guys!