EDM Challenge #209: Draw a Shadow
When this challenge was posted, I began a search for a shadow photo that I vaguely remembered among my huge collection of family photos - and finally found it. My husband and I were taking our daily one hour walk along the beach, when our shadows spread out in front of us, over several wet footprints, and I snapped a photo. I have no idea why our shadows are so bulky!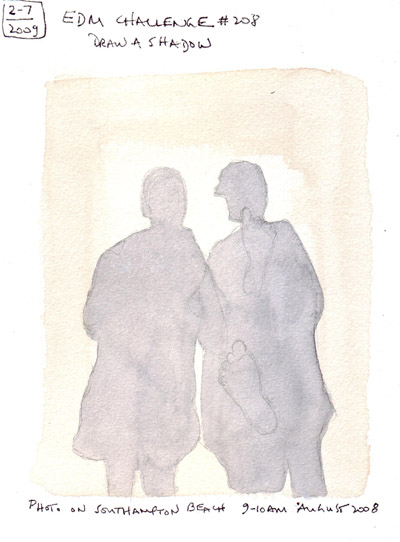 I also had a recent photo of my granddaughter Syd, in the snow in Central Park, that showed a great shadow in the snow. I wanted to paint this photo anyway, so it is a smaller representation of a shadow.