More Figures and Faces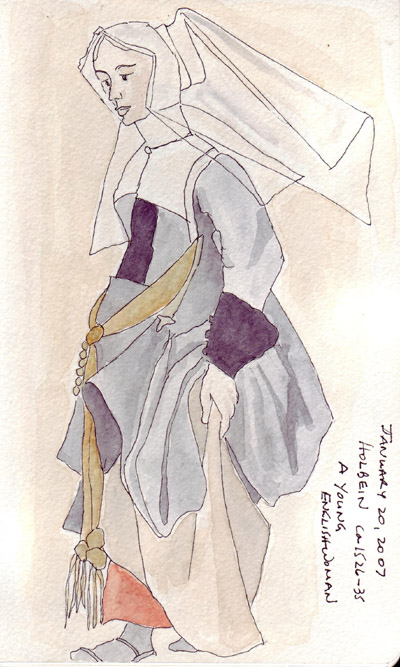 I loved the Holbein in England exhibit at Tate Britain and decided that he would be one of the Masters who I copied periodically to learn more about his methods of drawing faces and figures. This is one of the few full length drawings, most of the others were only portraits.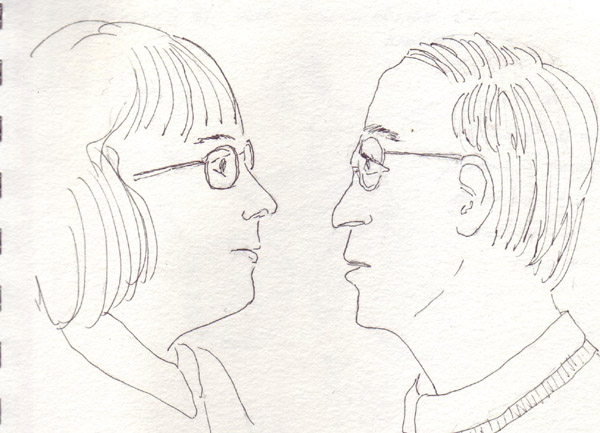 I am struggling to draw occasional people when sitting in public places, but usually the seats are so close together that I'm intimidated. On Tuesday, during lunch at the Morgan Cafe in the Morgan Library and Museum, I had a leisurely lunch and was able to spend a few minutes after I ate making a quick sketch of a husband and wife who were facing each other at a small table approximately 10 feet away. This is a huge breakthrough for me. I have no problem sketching inanimate or non-human subjects in public. Maybe now I'll slowly build up confidence to draw people!