Face Sketching Practice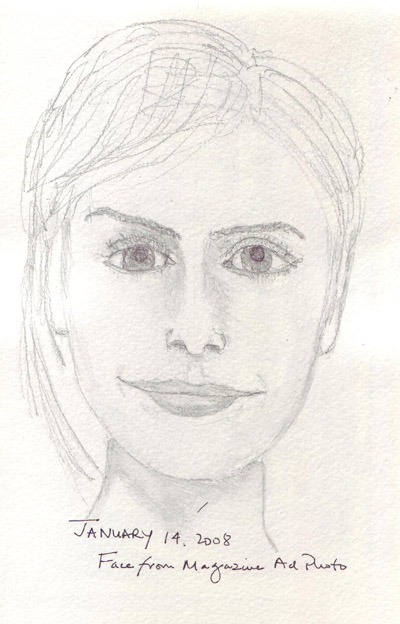 More face sketching practice from magazine advertisement photos. Unfortunately there is a piece of dust on the scanner and visible on two of the faces, but I'm too tired to go back and rescan them!
The scan really shows a difference in the pupils that is not as apparent on the sketch. I will definitely need to work on these.