Fever, Chills, Myalgias
Where is influenza this year? It normally peaks between December and February, and this year the incidence is way down in the US and around the world. Normally 20-30% of the Influenza tests would be positive. Most people don't get tested when they have flu symptoms, but this year the positive tests were 0.2% during the 3rd week in January, and hospital cases are also reduced.
Possible factors include:
Flu was significantly decreased in the Southern Hemisphere this past summer (their winter) - which usually predates our peak flu season - and there was less spread from there.
The public health measures that are in place for Covid-19 also protect us from other respiratory viruses: masks, social distancing, and hand washing. Cleaning surfaces does protect against influenza.
Children are a major carrier for flu and they are also congregating less.
A "twindemic", of Covid-19 and influenza was feared this winter, and influenza vaccination was strongly recommended.
There was reduced travel. See Below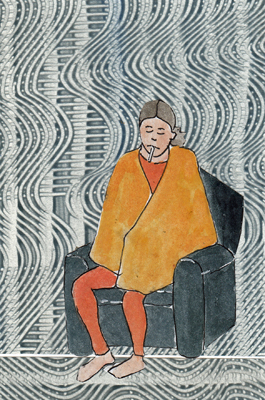 The reduced incidence of flu this year may affect next year's flu shots. Each year the flu strains that are circulating here this winter helps scientists make up the multivalent flu shots for next year. Sometimes they are very well matched, other times not as well. Next year's vaccine development may be challenging.