Paris 3: October 2019
I'm still working on drawings I did when we were on vacation in Paris. This first sketchbook page was done quickly from our apartment window before we left for the day. But most of the drawings I did in Paris were done in Museums. Others have said that it is very hard to keep a travel sketchbook when you are traveling with non-sketchers, and I agree.
Building across the street and up the block. Drawn from our apartment window.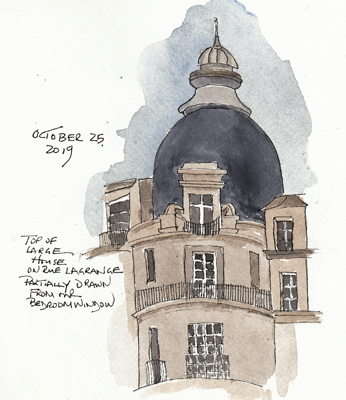 Chaim Soutine painted by Modigliani. Painting seen in the Memorial de la Shoah in the Marais in Paris.