Faces and Face Parts
One of my Goals for 2008 is to learn how to draw faces. In preparation, I purchased two complementary books which I read and now will use as references as I work myself through a series of photos to understand the basics.
Carrie Stuart Parks. Secrets to Drawing Realistic Faces: The is portrait drawing as taught by a forensic artist and she covers every part of the face individually.
John Raynes. Drawing and Painting People: This is a more complex book, covering drawing and painting faces, facial expressions, and poses.
Here are a few of my first practice pieces. I really do need to learn how to sketch with pencil without smudging it all over the page! I wanted to have a reasonable number of baseline sketches so I can redo them at the end of 2008 to see if my concentrated effort will improve my skills.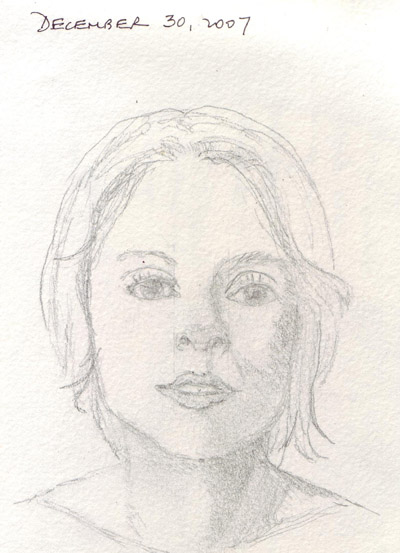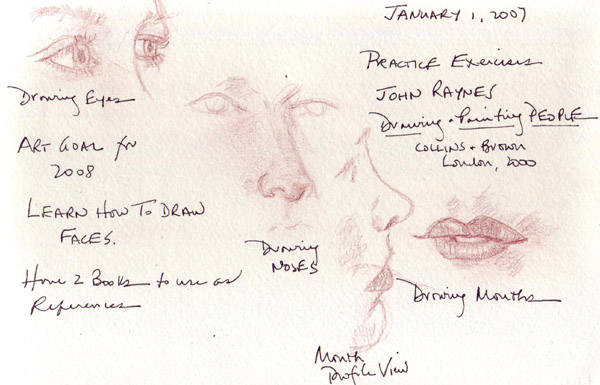 I came down with a head cold at work on Thursday and in the evening this photo for a spa advertisement looked very tempting and soothing. So I sketched it.