A New Granddaughter!
Annabelle Miriam was born today at 3:54 PM to our son Jason and his wife Shannon. Mommy and baby are wonderful and Dad - a Pediatrician - says she's just perfect. I sketched and painted the waiting nursery when I visited several weeks ago - and took her the new babyquilt and matching musical pillow. This week I made her a really soft pink bear and will take it for our visit next weekend.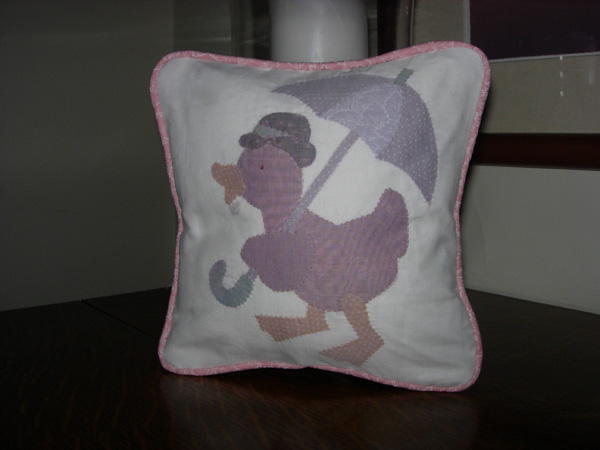 There is a music box in this shadow applique pillow.
This bear is so soft - I hope she loves it!