Flowers
My daughter and granddaughter brought me a lovely bouquet last week and I managed to draw and paint two of the 3 types of flowers while it remained fresh. I have no idea what type of flower this is - it really was almost hot pink and I never quite achieved the correct color.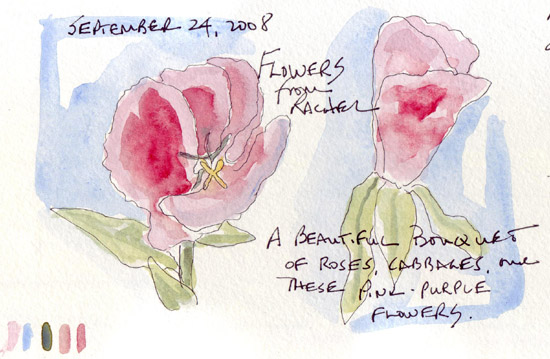 They mixed in many ornamental cabbages among the roses and the flowers painted above and these were really fun to paint. I used a watercolor pencil to add the purple veins.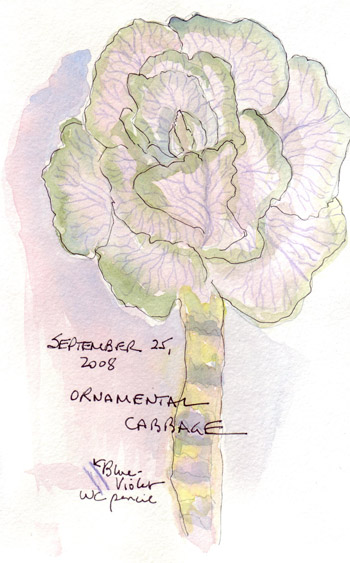 We have flower beds around the trees on the sidewalk in front of our New york City apartment and the summer flowers are overflowing the space. It is getting cool enough that they won't last much longer and holiday greens will be spread over the area this month.
I love Margaret's doodles and especially how she frames many of her paintings. So this is an homage to Margaret who inspires me as I take this journey. I will never be able to share her patience doing fill-in pen work,, but would love to learn her use of color and composition.