EDM Challenge #153: Lemon Soap Wrapped in Plastic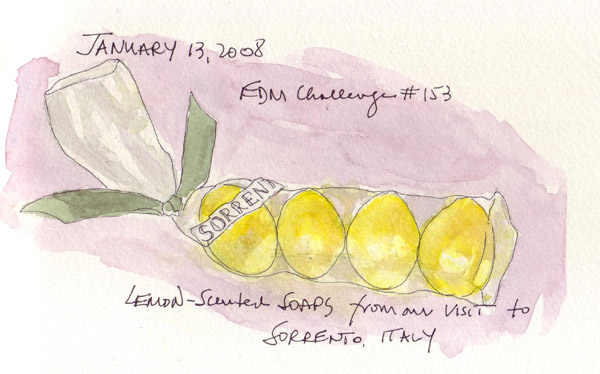 Four lemon-scented soaps in a clear plastic bag, purchased during our October 2005 visit to Sorrento, Italy:
I need to spend time working with reflections - more now than ever! It took me several days to find something to sketch and paint - and then I could see the reflections on the plastic, but just couldn't make them sparkle. I know that these areas should be bright white, and the next time I try this I will mask the areas and try that.