EDM Challenges 146 (Food), 147 (Wood), and 148 (Soothing)
EDM Challenge #146: My two favorite foods are good bread and ice cream and I could have both for supper and call it a wonderful meal! This is a Skinny Cow mint and chocolate fudge ice cream cone that I sketched and painted really quickly before I ate it.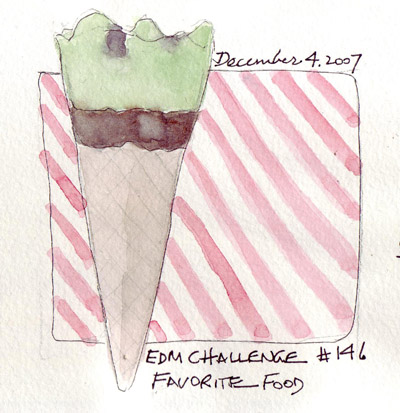 EDM Challenge #147: Draw Something Wood
This small wooden box has inlaid black marble squares and one brass square on the top.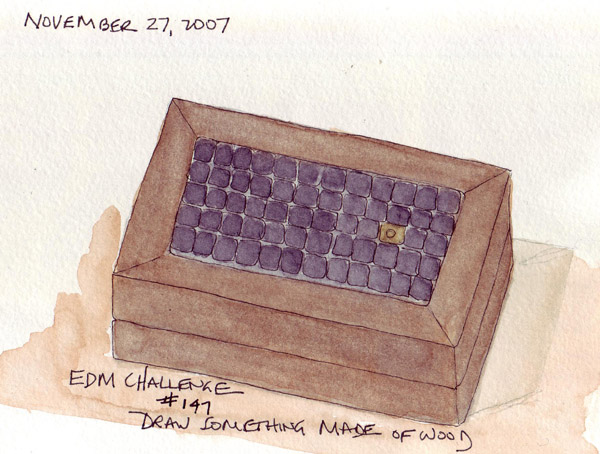 EDM Challenge #148: Draw Something Soothing
This Christmas Door Doll, that is 20 + years old, is wearing a Tara Aromatherapy Neck Wrap that was given to me by my daughter last weekend as an early Christmas present. It gets heated in the microwave for 2 minutes and then provides at least an hour of moist heat to your neck muscles - relieving all computer strain.