Face and Figure Practice
I still try to draw and paint several figures and faces each month. These are 3 of my journal pages from November.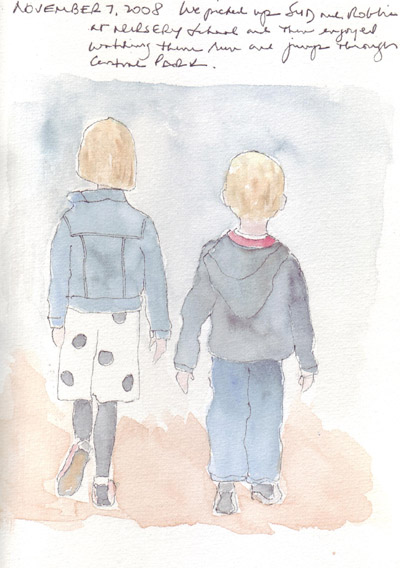 My 3 year old grandchildren walking through Central Park. They were running most of the time and I had trouble even getting a picture.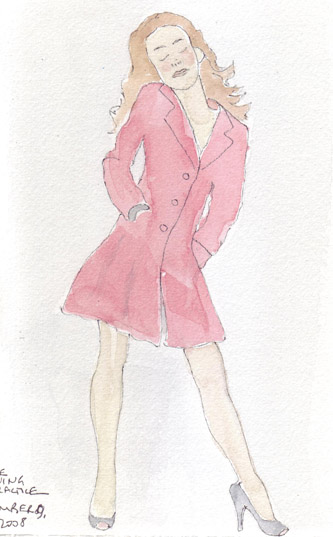 I'm always thrilled when I can draw a figure with a face. This was drawn from a photo in a magazine.
My friend sent me a book of Delacroix's pastels and this drawing was inspired by his pastel entitled Seated Arab in Striped Burnouse. I'm now inspired to search for Delacroix's Moroccan sketchbook.