EDM Challenges 212-214
I still love doing the EDM Challenges 3+ years after joining. They always take me out of my comfort zone in some way, and at least give me a fun project for one of my daily sketches each week. We were away during challenge #212, which somehow always means that I fall further behind. But now I can post the last three weeks and begin anew.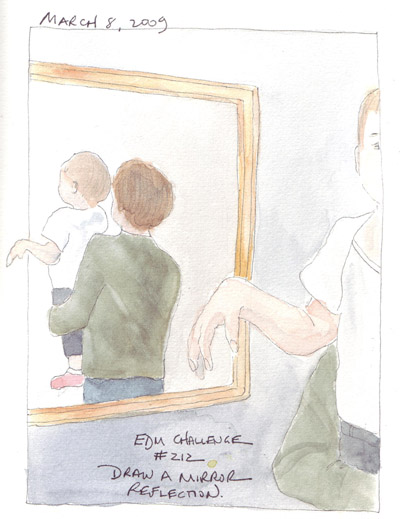 My Washington DC grand daughter and her Mommy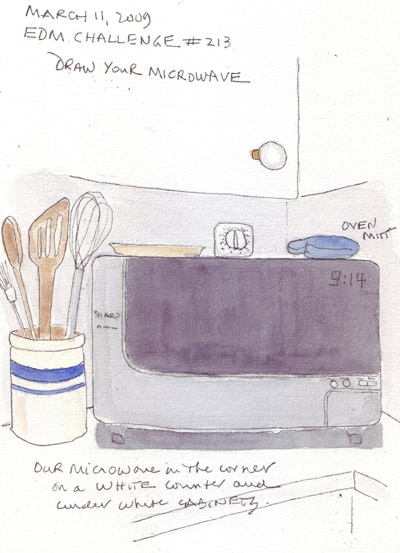 My very uninteresting microwave. Our kids think we were the last family in town to buy one when they were growing up and this was recently passed on to us by one of them when our last one died.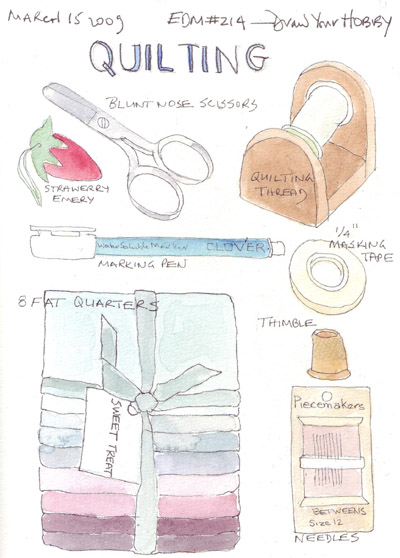 I started quilting when we lived in San Antonio, TX almost 30 years ago. There was a resurgence of interest in quilting right after the US bicentential, and I was working full time, had 3 small children, and loved to make things. I always worked with fabric, so it was the perfect "new passion" for me - allowing me to carry around small pieces of a big project and make otherwise boring soccer practices, swim meets, or car pool waiting more enjoyable. They loved the quilts and pillows that I made for them and now I'm making them for their children. These are the tools in my basket as I hand quilt (belatedly) a wedding quilt for one of my sons.