The Rest of My Beach Journal Pages
I gathered stuff from the beach during our walks and sketched them later. I also tried to sketch at the Snack Shack each morning when we were having our morning coffee in the nice cool breeze.
This is a sketch of the front doors to the food area - and the same man was in his chair reading the newspaper 4 mornings in a row.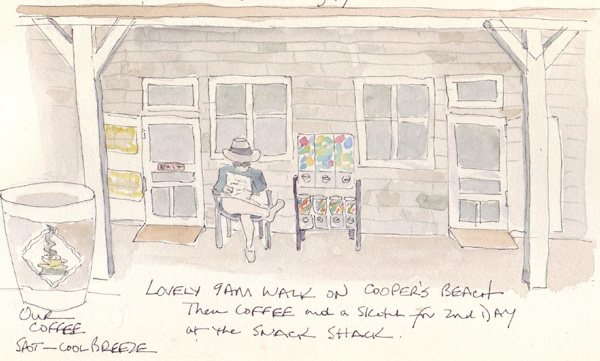 One morning we sat at a table behind an artist who was painting the ocean view in oils. I'm not sure that he even knew that I sketched him.
Beach Treasures: Shells and Seaweed
Every morning the beach was different. We were amazed that the types of shells varied each day - and on our final morning there was seaweed for the first time and only smooth shell fragments and small rocks.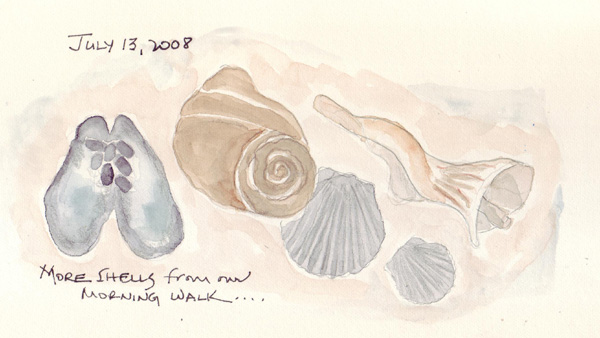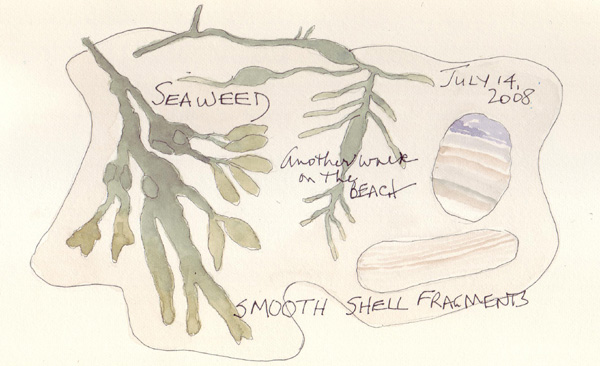 Seagulls and Terns kept us company on our walks. I took lots of photos of them with my zoom lens because they wouldn't let us get very close. The photos were used to create this page.