Recent Journal Pages
National Academy Museum: I visited the National Academy Museum for the first time this week to see the current exhibit "Reconfiguring the Body in American Art." The Museum and School of Art are in a wonderful building on Museum Mile in New York City, just north of the Met and Guggenheim. I loved this bronze sculpture and sketched it with a watercolor pencil.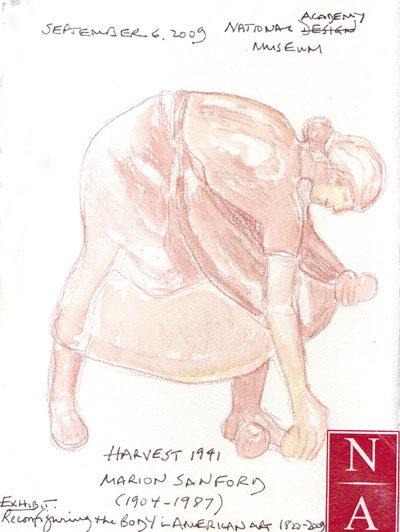 Cricket in Times Square: Our oldest grandchild came for an overnight visit before starting school this week and we finished reading The Cricket in Times Square, by George Selden, a book from our library from his mother's childhood. We read 1-2 chapters right before bed each time he stayed overnight and he remembered the characters and plot better than I did. After he went to bed, I sketched the main characters, based on the illustrations by Garth Williams. Henry loved seeing the journal page in the morning and suggested that I do another page inspired by the Goodby Party that ends the book!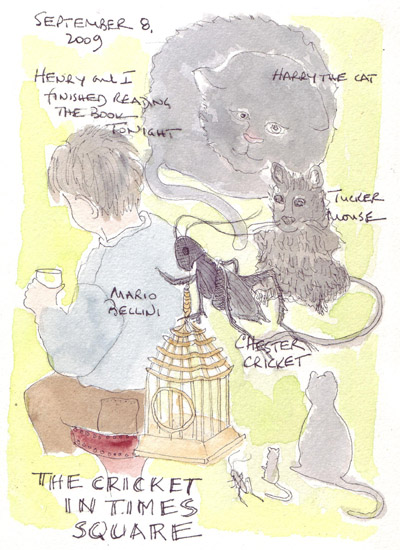 Statue of Liberty: We told Henry that he could choose what he wanted to do the following day and he requested a trip to the Statue of Liberty. Like many New Yorkers, my husband and I had never been there. We passed it on boats many times, but never landed on Liberty Island to see the Statue up close. We had a fabulous time (in spite of long security check lines) - great boat rides to and from on the top deck, a visit to the Museum, a walk up 156 steps to the observation deck on the top of the pedestal, and a walk around the base. We had 10 minutes before we caught the return boat and I sketched Lady Liberty very quickly and painted her at home.