Pam Carriker's Strathmore Journal Workshop
I participated in Pam Carriker's online classes as part of the Strathmore Journal Workshops and just finished the 4th and final week's additions to my journal page. I worked on a page in my 6.5 "X 6.5 handbound sketchbook containing 140 lb watercolor paper.
Week 1: I scanned previous "trees" from my watercolor journals - some were Christmas ornaments and others were just visual journal pages from the Holidays over the last few years. I printed them out on the paper Pam recommended, although it seemed a little heavy to me, and cut out the individual trees. I tore strips of green tissue paper for the background and then layered as many trees as I could in my Magical Forest.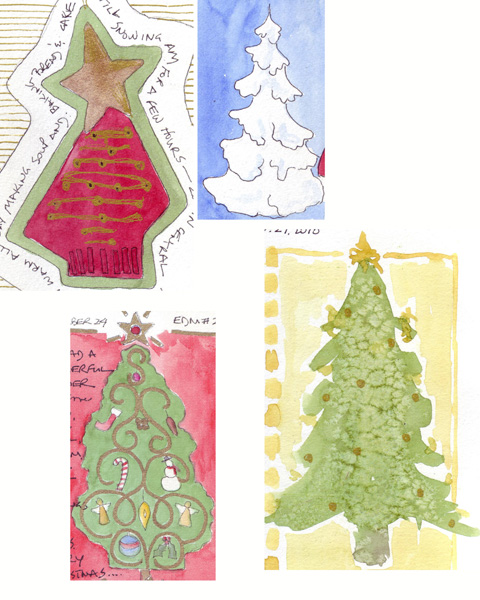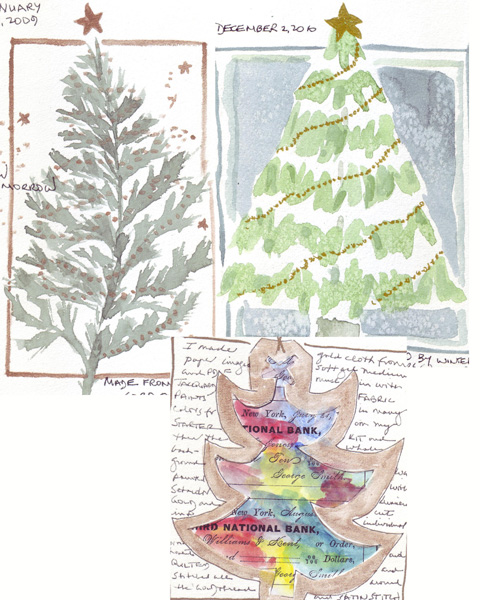 Weeks 2-4: I followed Pam's instructions each week and added charcoal, graphite, oil pastels, and gesso. Then I added to the negative space using sequin waste, a plastic screen, mesh, and a bottle cap. And finally, I doodled some with pens and added words.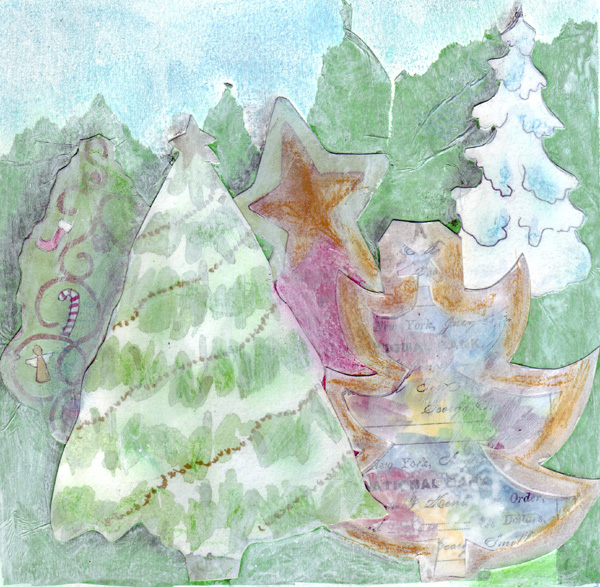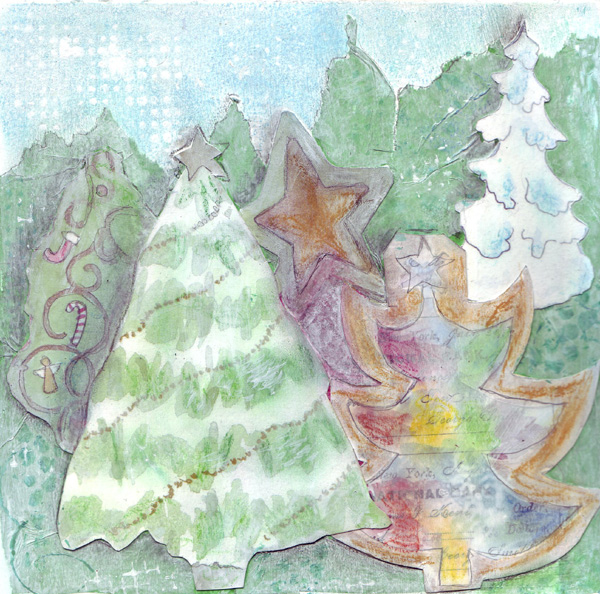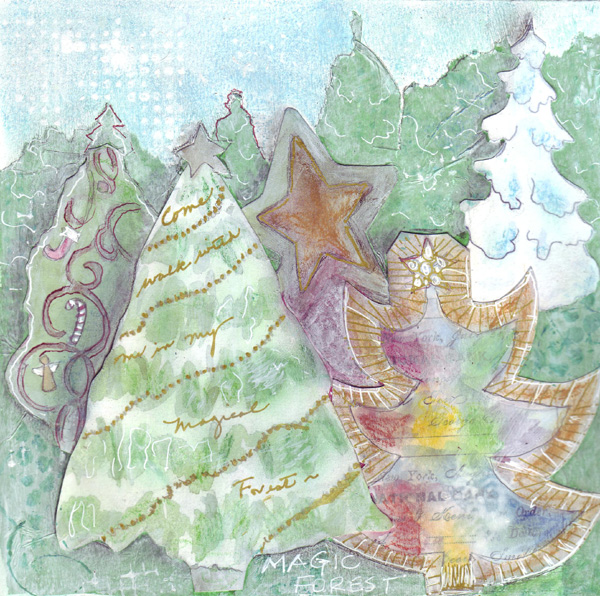 I persisted with the classes even though I had to admit to myself that I don't enjoy mixed-media art nearly as much as I enjoy drawing with ink with watercolor washes. I love trying new techniques and really looked forward to seeing what came next as the 4 classes unfolded so it was worth the time spent. And now I have a set of oil pastels! I look forward to another Strathmore workship in March,