Picasso and Matisse
A group of my friends and I went to Swann Gallery for the previews of their Drawings and Prints Auction last month. They have important representatives of 19th and 20th century artists, and we all usually draw some of them for practice. I sketched two of my favorite artists: Picasso and Matisse.
Picasso Print Bacchanale: This was one of several figures on this print, and I loved this guy!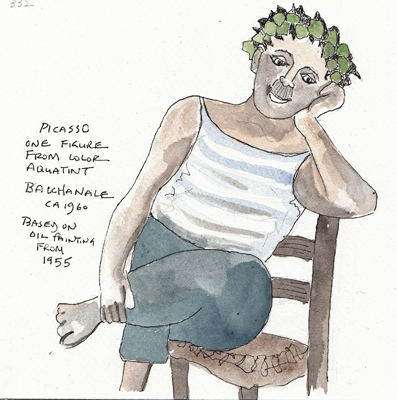 Matissee: Odalisque print which was made based on a an earlier painting of his. I'm never sure how much I am learning from drawing these pieces, but it is so satisfying. It was big enough to require more than one page in my sketchbook.