More Bookbinding and Art
It is time for a little post about my obsession with bookbinding. I started by recycling books as watercolor journals and then progressed to make 12 watercolor journals creating my own book covers and the book size of my choice. While dye painting fabric for quilting, I wondered whether I could make my own book cloth from these fabrics and this week finished my 4th watercolor journal using my own dyed fabric as bookcloth. For anyone reading this blog for the first time, the progression can be seen by clicking on the "Bookbinding" category on the right side of my blog page.
My 4th Dye Painted Watercolor Journal: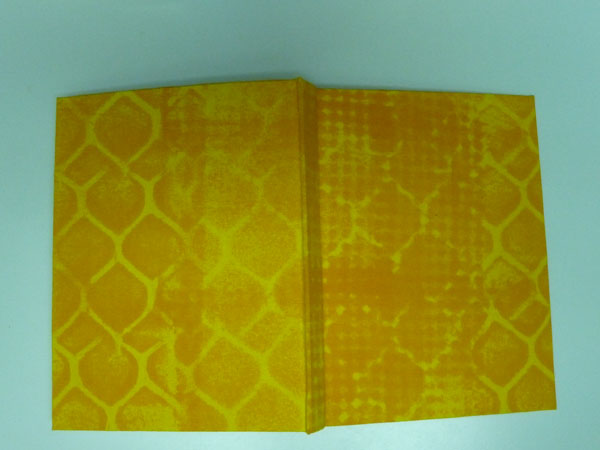 I used Canson Mi Teintes paper for my end papers. It is available in many colors, is heavy enough so it doesn't stretch during the casing-in process, and is very inexpensive. Here is the end paper for this book.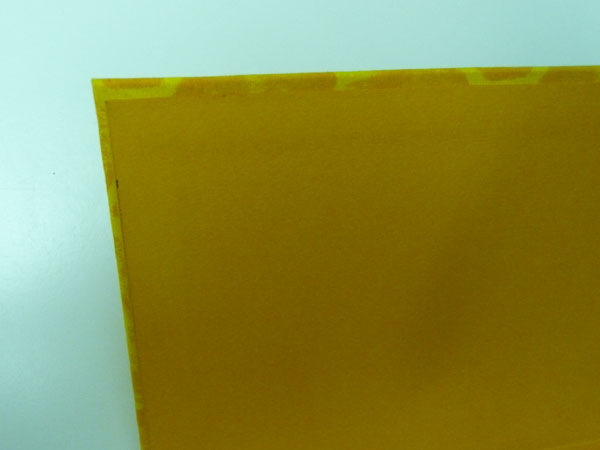 Our Monthly Art Group learned how to make adhesive-backed "fun foam stamps" from Pat last month and at the end of the afternoon, we each used our stamps to make everyone a tag from our designs. Pat does extraordinary work with her stamps and colored ink pads, We will do this again and I explored making a "pocket artist's book" to keep all of the tags together. The instructions came from Gwen Diehn's book Books For Kids to Make.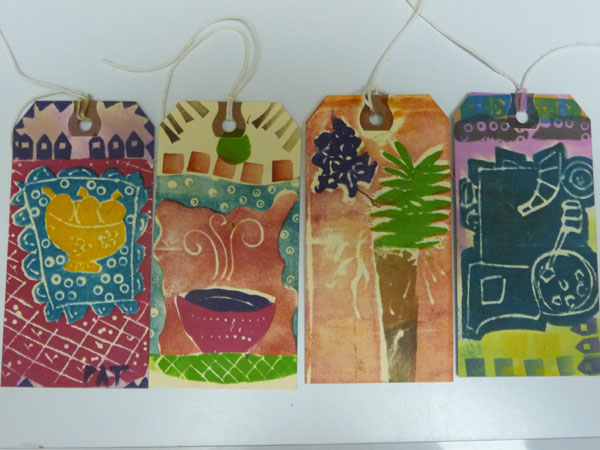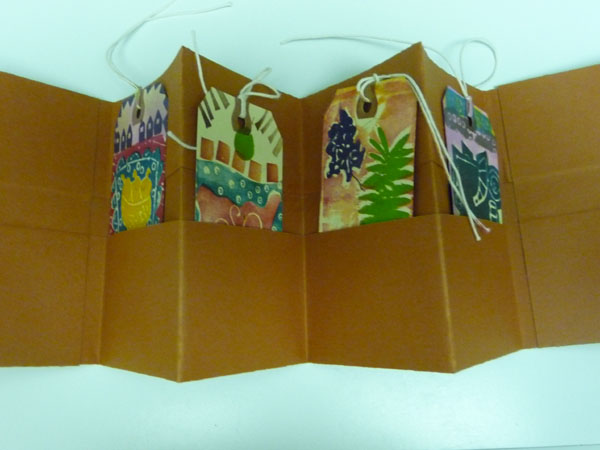 This month we are going to make very small "folded" artist's books (as seen in the link to Pat's blog above) and arrive prepared to "decorate each page." Then we'll make a small envelope for the book. Here is a website that demonstrates the folding process. Our books will be made from a standard size sheet of paper (8.5 X 11").
http://myhandboundbooks.blogspot.com/2007/11/secret-fold-notebook.html
I decided to play with the techniques even before our meeting next week and created the following tiny book and envelope. During the last two months I sketched a pregnant model at the Society of Illustrators figure drawing sessions and decided to feature her in my book. I reduced the size of each image to fit the page and collaged the printed reduced drawings in place. I made a fun foam stamp from one of the images and made the cover and the envelope.
Two Pages From the Book: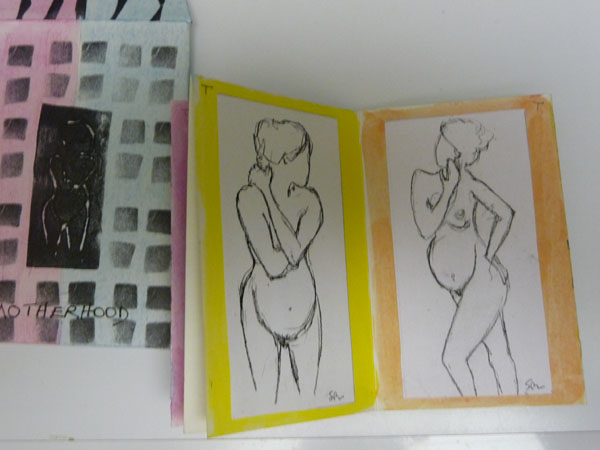 The Front Cover - with Stamps: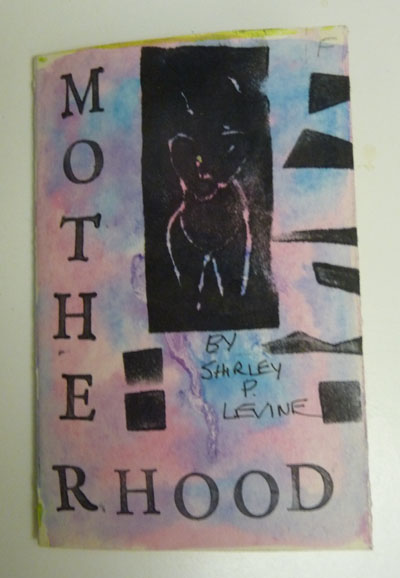 The Envelope for the Artist's Book: