A New Project
My art buddies brought their sketchbooks to the Met when we went to see the Picasso exhibit and I told them how much I loved their mixed media pages. Melly said - try it, put more than one thing on a page. Pat said add layers, many layers. I had an 8 X 10" journal that I made from Teesha Moore's 16 Page Journal You Tube video several weeks ago so I decided to use it and to accept their challenges. However, I wanted to make collages from my own sketchbook pages and add at least one new drawing to each page.
I pulled out all of my random art supplies and played for one week - just letting the pages evolve from printed sketchbook pages. Here is the front cover, and the first 2 pages. The collage painting on the cover was from the Poiret Fashion Exhibit at the Met and she reminded me of a muse. The Picasso page has several of his Barcelona artist caricatures collaged in one of the layers and a Picasso inspired drawing on top. My Maternite page has several of my pregnant model stamp images which I cut out and added as collages and the drawing of mother and child on top. Both drawings were done with acrylic ink and a dip pen.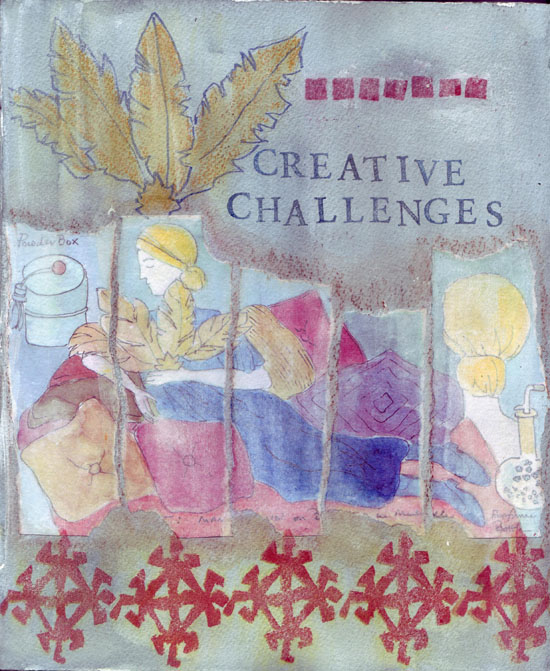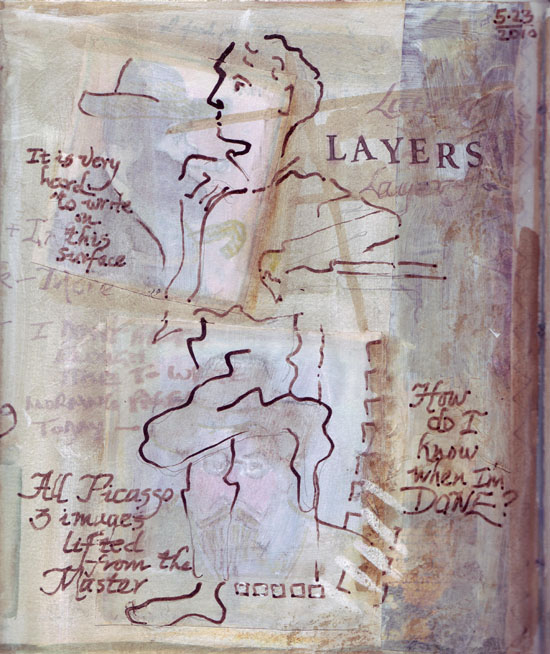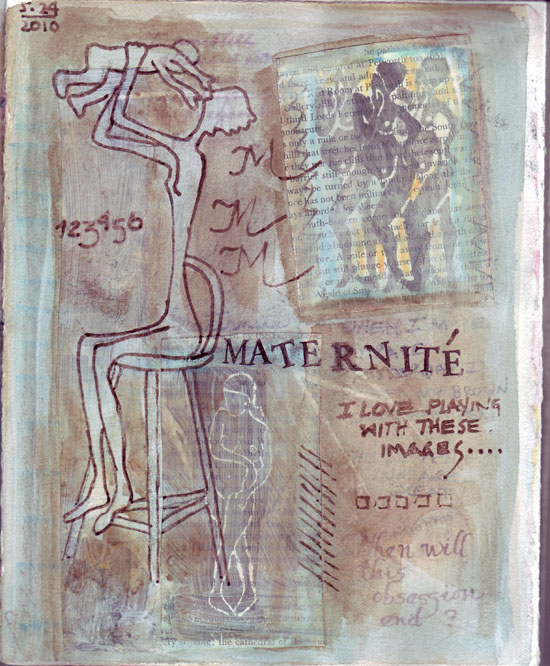 The next page is a double spread and will need to be photographed, not scanned, so I will probably add it within the next few days.