NYC is Now a High Covid Transmission Area
Today the NYC Health Commissioner raised the Covid-19 transmission rate to HIGH -from MEDIUM risk - which began on May 2nd. There are 45 out of 62 counties in New York State with high transmission, and this is probably an undercount because results of rapid home tests are rarely reported. The CDC reported that the average number of daily cases in the US is almost 88,000, four times what it was in March. Hospitalizations are also rising - but they are divided between "admitted for Covid" and "admitted with Covid and another medical problem." So far deaths are approximately 300/day and have not increased yet.
Recommendations Beginning Now: All New Yorkers should wear high quality masks in all indoor public settings, and those at high risk of severe illness should avoid crowded settings and limit "get-togethers."
The BA.2.12.1 which accounts for all of the circulating variants is 25% more transmissible than was BA.2 which was 30% more transmissible than the original Omicron variant. The virus will continue to spread to millions of unvaccinated people, and even to vaccinated people who have not received a booster dose. Breakthrough infections are even occurring in those that were infected by the first Omicron virus. See Below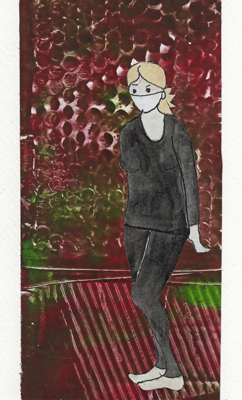 We are going away with friends for a beach vacation and I may or may not have breaking news to report before June 4th. Stay safe and healthy. Long Covid has affected MANY people who had Covid-19, mild, moderate, or severe. Reading their stories should make you want to avoid ANY Covid infections.