December 2011 Figure Drawing
I'm still not brave enough to "draw" a figure with my paintbrush. Oh well! This can be one of my goals for 2012.
Here are 6 drawings from the 18 I did last evening. I don't like the specific male model who posed last night, so all of my drawings were done of the woman model.
Two minute pose: 9B graphite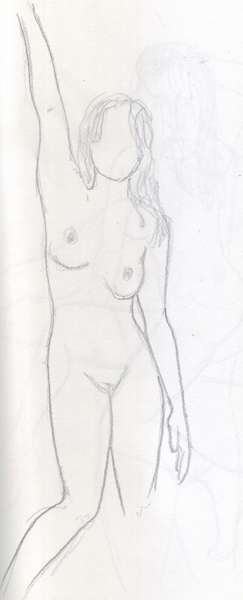 Five minute pose: 9B graphite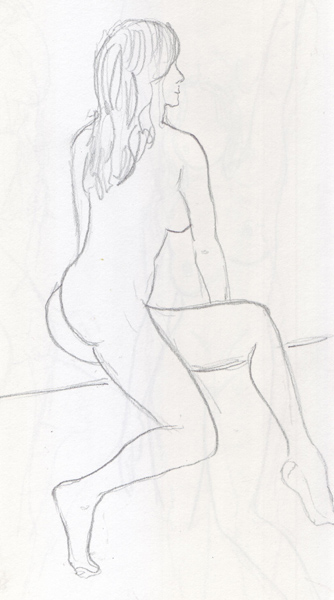 Two 10 minute poses: 9B graphite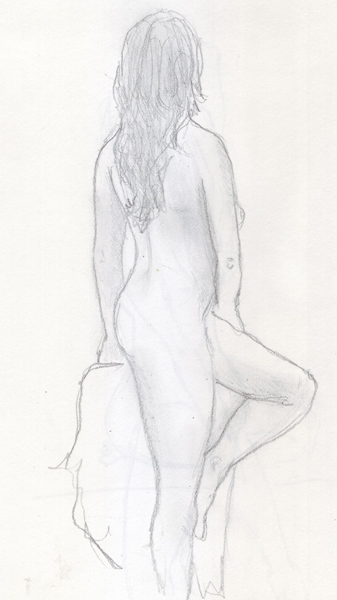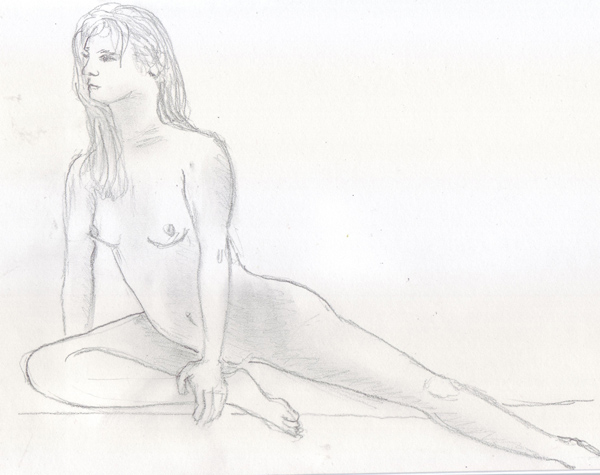 Two 20 minute poses: Albrecht Durer watercolor pencils and a blue watercolor wash