Snow in South Lake Tahoe
We had 3 days of snow in Lake Tahoe - glorious for us because we took walks around the town and down to the Lake. The snow, and especially the wind, prevented me from doing any sketches that weren't from our hotel window. But I brought in one of the largest pine cones I ever saw and added that to my sketchbook after it dried out.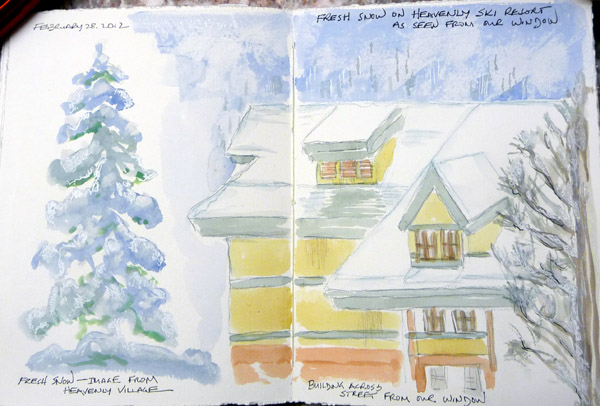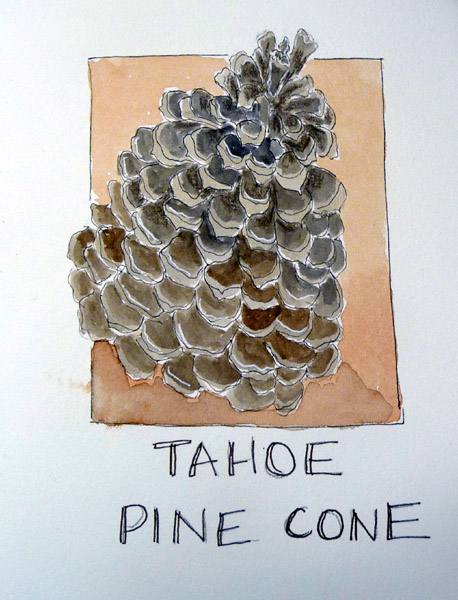 These sketchbook images were taken with my camera and not scanned, so the contrast had to be adjusted. Today we are going to be in San Francisco, and tomorrow we return to NYC.