Stencil Magic Class - Part 2
I LOVE Melanie Testa's online Stencil Magic class. Afte finishing the 4 classes, I feel as if I've learned enough to create multiple types of stencils and to develop many different images.
I reworked another doodle and made a stencil from one of the drawings in the lower right corner of this page. The intersections of the grid lines were left blank on the stencil so I can add circles or squares and paint them individually.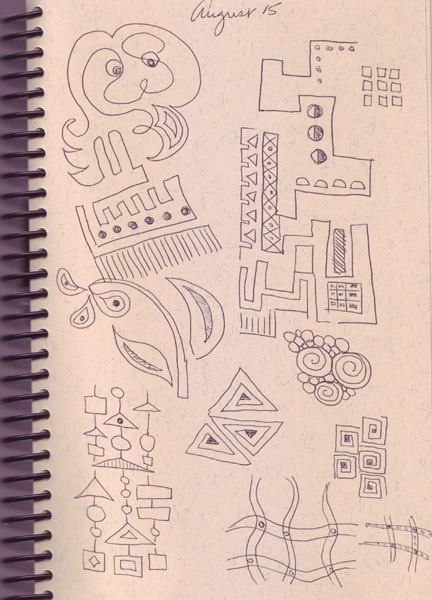 Here is the stencil print which I painted in red and green - might be useful to make cards, tags, and wrapping papers at Christmas if I use these colors.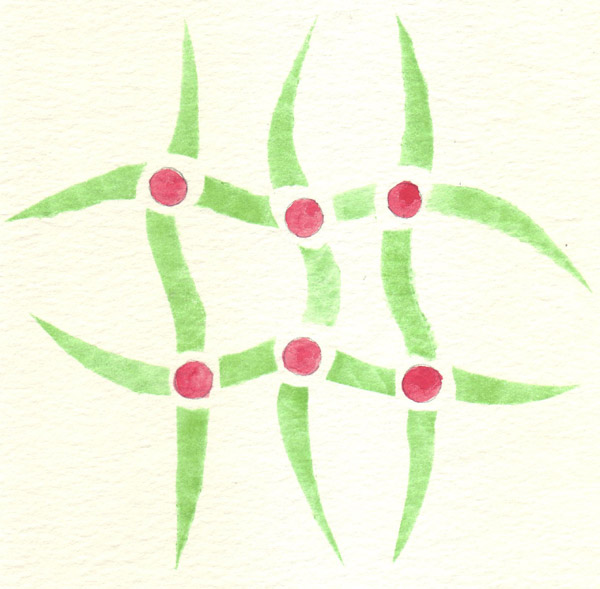 I made another stencil, inspired by an image from Owen Jones' book The Grammar of Ornament (1856) and republished by Dover Books (1987). It was printed with gouache, using a dauber, and the image is much crisper than my first prints.
I followed Melly's directions to use photos as inspiration for stencils, and here is my penguin - first my photo from the Central Park Zoo, and then my images.
From left to right: My Photoshop manipulated photo to convert it into Black and White as a stencil design, My first print from the stencil, and a Bookmark that I made using the penguin image.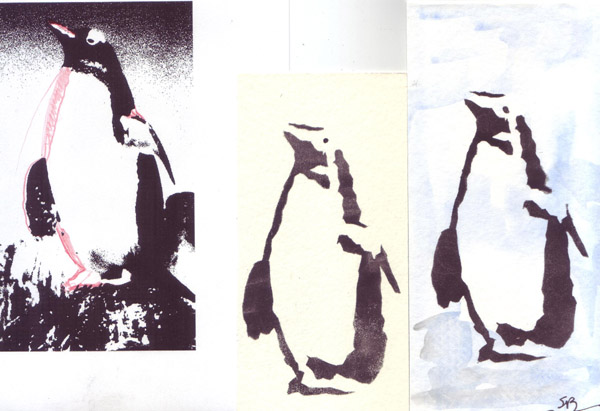 I did another exercise using one of my first stencils. I painted watercolor paper wet-on-wet to create background color. Then I traced one of the images from an earlier stencil with a watercolor pencil and painted the negative space around the image. Finally, I added squares using a piece of construction netting as a stencil and traced and painted circles through a commercial stencil.