More Sonheim Labs from Drawing Lab
I'm continuing to do the lab exercises from Carla Sonheim's book Drawing Lab and here are the ones I did from Section 3 - Inspired by Famous Artists. I really look forward to doing these, probably because these are loose drawings and there is very little attempt to draw realistically, I expect that I will compress her 52 weekly lab exercises into a few months, and return to the exercises again in the future - for fun.
Lab 17: Tracing Leonardo - but I just copied the drawing instead.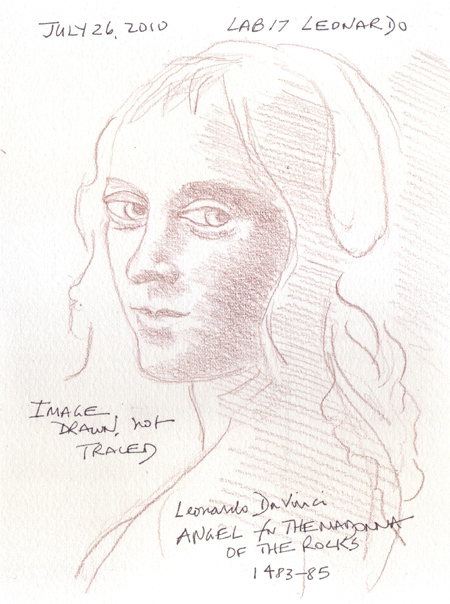 Lab 18: One Liners - I made lots of one liners on brown paper, all from a single photo of my grand daughter's dog. I copied my favorite and painted it. I added my next favorite as a collage.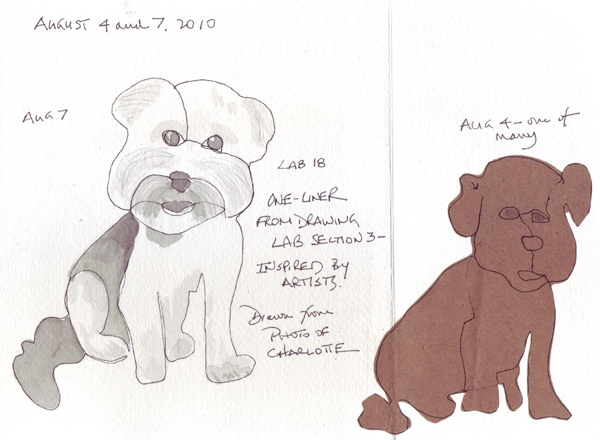 Lab 20 Miro Abstract: I looked at many Miro paintings and sketched lots of his symbols on scrap paper - and then made this drawing.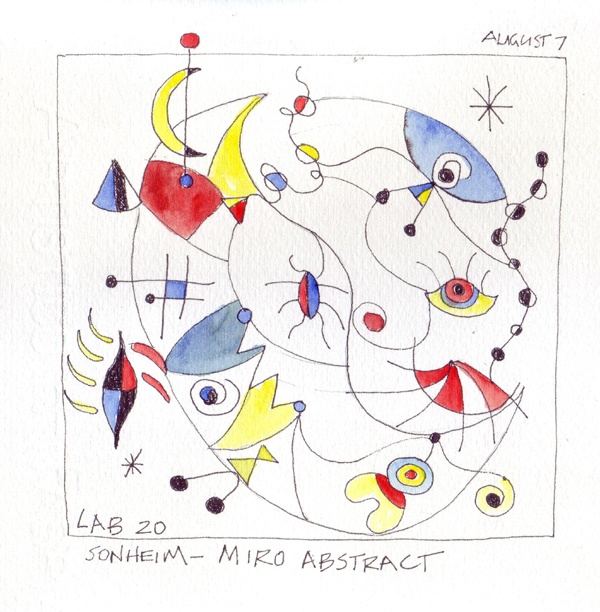 Lab 21: Klee Transfer Painting: I used carbon paper and my fingernail to transfer this drawing - which was originally a one-liner. I don't know enough about Klee's work to understand why transfer methods were used in this lab - but now will read more about him.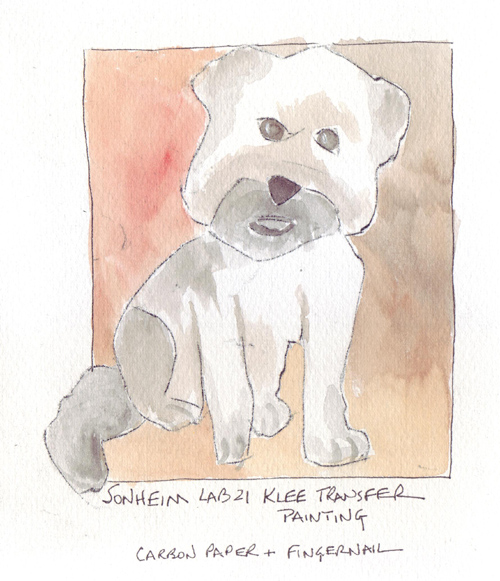 Lab 22: Modigliani Parent Portraits - my mother, who is 91 this year.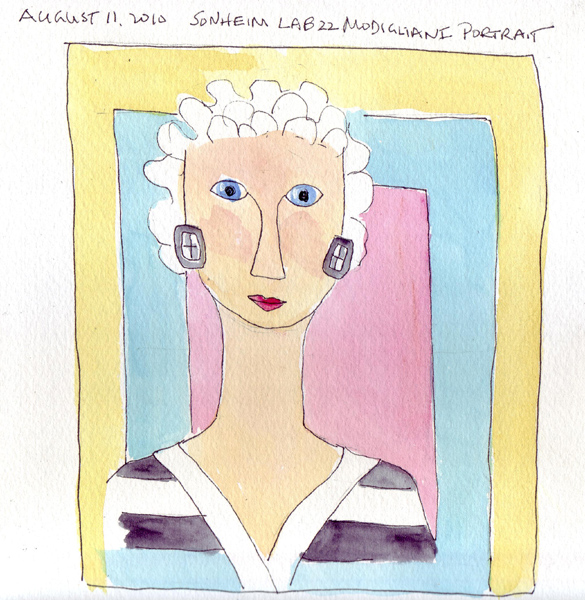 Lab 23: Your Inner Dr. Seuss: I pulled all of the Seuss books from our childrens' library and sketched some representative houses whenever they appeared. Then I was able to draw this village from memory of his style.