Picasso: Black and White
Last week our art friends spent a wonderful day at the Picasso: Black and White exhibit at the Guggenheim Museum in New York City. Readers of this blog know how much I like sketching Picasso and I expected to see many of his ink drawings on paper. The exhibit however was a wonderful mixture of sculpture and paintings, many of which were drawings in oil.
As we moved up the circular ramp, I tried to sketch sculptures and then paintings that spoke to me. Here is a drawing of a large painted metal sculpture, entitled "Woman with Outstretched Arms" and a wall sculpture of Marie-Therese in profile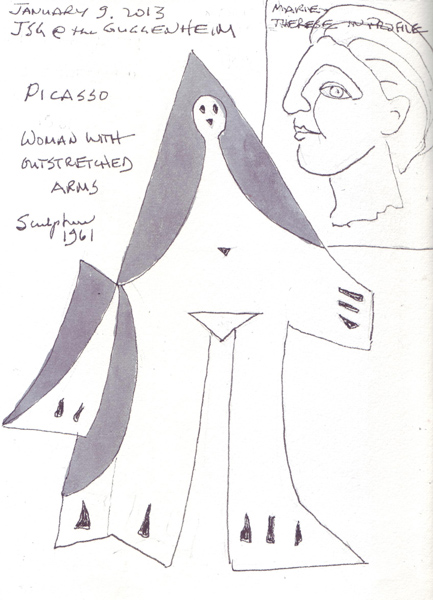 The Acrobat - painted in 1930.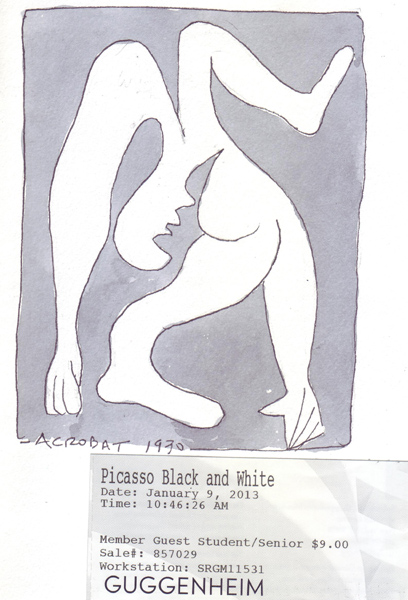 Two Figures that were drawn from a Large Study for the painting Guernica, May 1, 1937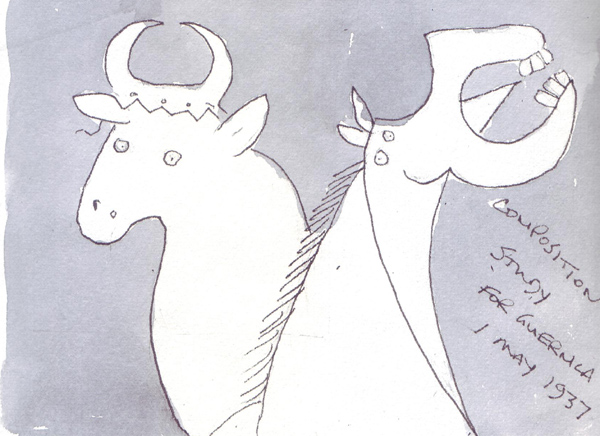 Draped Nude Seated in Armchair 1923: This painting reminds me very much of the Seated Woman by Matisse (1919) that I sketched at the Frick, uploaded recently to my blog, and posted it again here for comparison.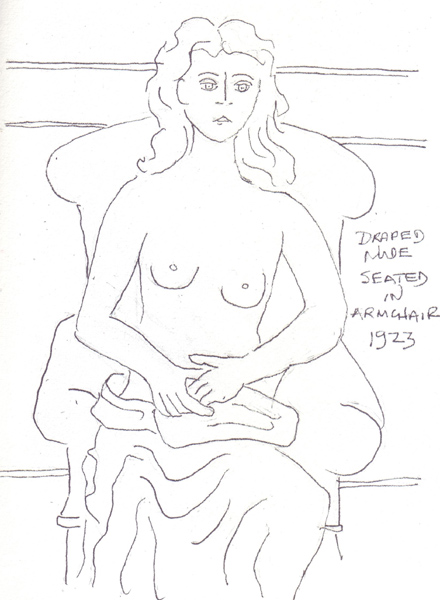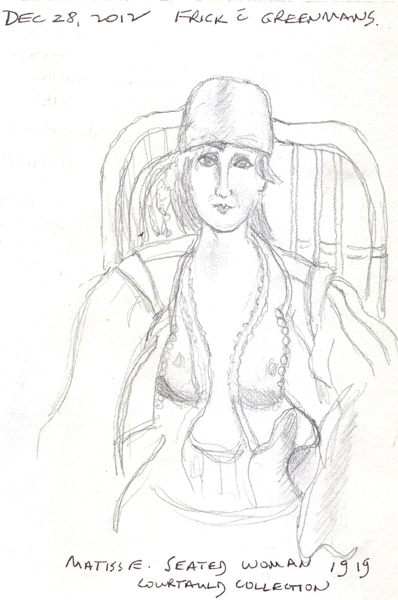 I love my Art Buddies and thoroughly enjoy both our museum visits and regular projects. On Jan 6th a group comment was posted by Gloria,a classmate in the Mary Ann Moss class A Ticket to Venice, telling me that she found a photo of her friend Benedicte on my blog. We made the connection and Gloria joined us 3 days later at the Guggenheim.
From Left to Right: Teri, Gloria, Me, Pat, and Benedicte