Spring Daffodils, Gelli Arts Printing, and a Breakthrough
Spring finally reached New York City and there are daffodils everywhere along the streets and avenues. The tulips are just getting ready to bloom - they will be next week's paintings.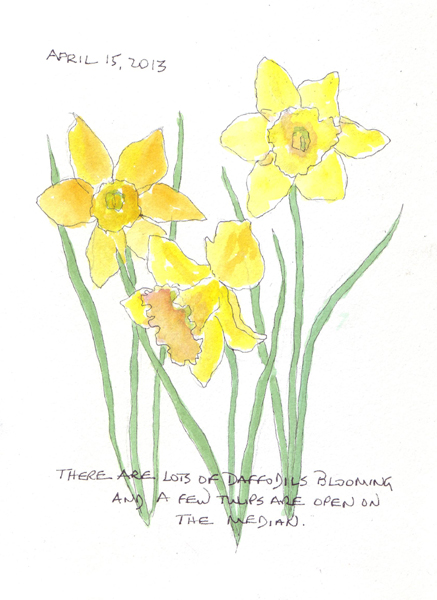 Yesterday Teri, Pat, and Benedicte joined me at my dining room table for another play day making prints with Gelli Arts plates. Here is a photo taken at the height of our printing - 4 plates, lots of paints, and numerous stamps, stencils, and other texturing tools.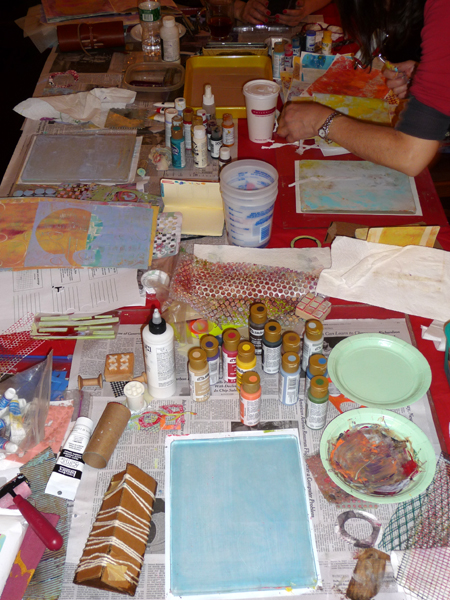 I don't especially like acrylic paints and need to experiment with different pens so I can draw over acrylics without immediately ruining each pen. But I love making the prints, so I'm open to any and all suggestions for pens that you use successfully. I can use a dip pen and India ink, but then I can't transport my tools easily because of fear of ink stains.Teri suggests Souffle and Glaze pens and gave me a Sharpie to try (Poster Paint). This is one of the acrylic prints I made - using color copy paper.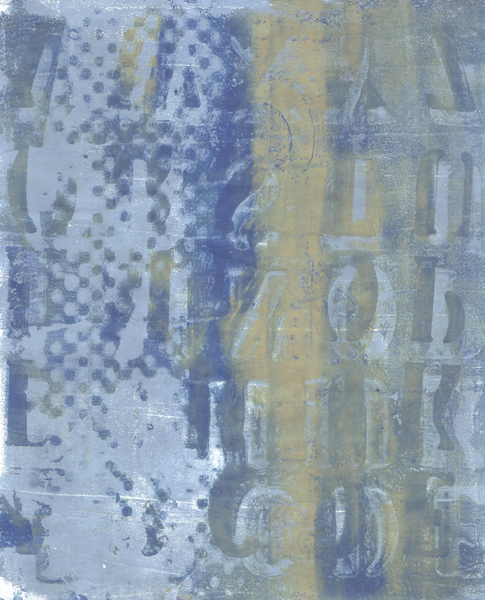 But then I decided that I really needed to try to make a print with watercolor paint. I have an inexpensive set of Reeves tube paints that Sydney uses with me and I used them in the same way that I used the craft acrylic paints. I deliberately used a stencil, a stamp, sequin waste, and corrugated cardboard to texture the paint on the Gelli plate for my test and here is what printed!!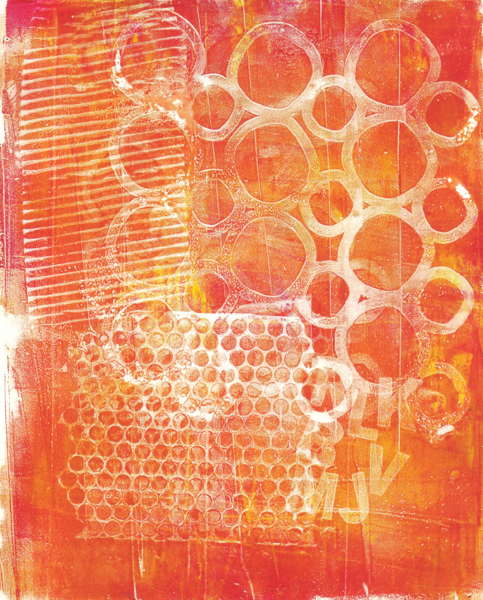 I was so excited that I made several more - printing one of them in my current watercolor sketchbook.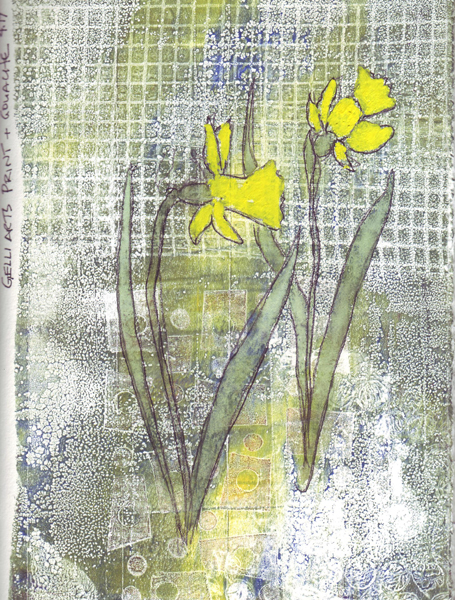 Last night I painted several more daffodils over the watercolor Gelli print using Winsor-Newton Gouache paints! I am super-execited! Now I can play with media and tools that I like better. What other cheap, tube watercolors should I try??